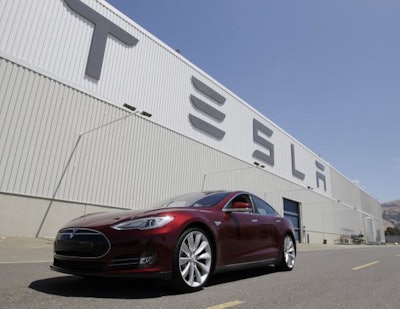 Tesla Motors CEO Elon Musk last week called for applicants interested in joining the electric car company's software team dedicated to self-driving technology.

Musk tweeted on Thursday that the company is expanding its Autopilot program staff "to achieve generalized full autonomy."

"We are looking for hardcore software engineers," Musk wrote. "No prior experience with cars required."

Musk added that he will interview applicants personally and that the team "reports directly to me."

"This is a super high priority," he tweeted.

Musk said last fall that he expected the technology for fully self-driving cars to be available in five or six years.

In September, however, he told a Danish news outlet that Tesla would be able to achieve full autonomy in three years, but that regulatory hurdles would likely keep those vehicles off the road for another one to three years.

Tesla rolled out an initial Autopilot system, which helps steer the car on the highway and assists in parking, to owners as part of a software upgrade last month.
Some drivers, however, quickly reported problems, including cars that made sudden, unintended turns or drifted out of their lanes.

Musk said that although the system was never meant to be completely self-driving, the company would add new constraints to the program to prevent "people doing crazy things with it."