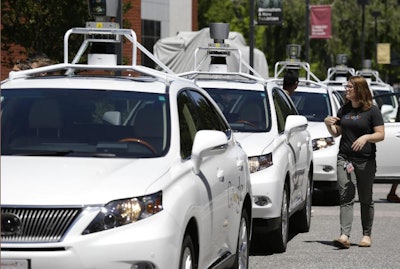 A newly released report predicts that the number of vehicle miles driven by Americans each year will climb by 1 trillion by 2050.

The analysis by auditing firm KPMG, however, added that due to potential technological advances, the increase could end up becoming much larger.

Although the country's population will increase during that span, that growth only accounts for 500 billion of the additional miles.

KPMG analysts attributed the remainder to the likely explosion of self-driving vehicles and their potential use as shuttle services.

Self-driving taxis would likely return those otherwise unable to drive — children and the elderly — to the road.

The report adds that trips by empty autonomous shuttles between passengers could push the number of additional miles to up to 4 trillion.

That would more than double the 3.1 trillion miles driven by U.S. vehicles in 2014.

Gary Silberg, the automotive industry leader for the firm, questioned whether already declining infrastructure will be able to handle all the additional traffic.

He also warned that urban planners and policymakers should immediately begin considering the potential ramifications.

"In many ways we may be way underestimating this phenomenon," Silberg told The Washington Post.