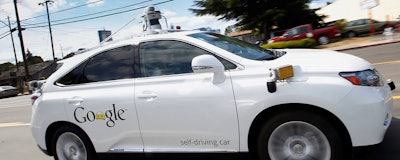 DETROIT (AP) — U.S. Transportation Secretary Elaine Chao says the auto and tech industries need to allay public fears of self-driving vehicles.
During a speech at the start of the North American International Auto Show in Detroit, Chao cited polling that shows 78 percent of Americans are afraid to ride in a driverless car.
She says the government has a role in keeping the technology safe and her department is working with Congress on bills to ensure that.
Her department wants to encourage safety innovation by eliminating unnecessary obstacles and a patchwork of state rules.
Safety advocates have criticized the government for autonomous vehicle guidelines that are voluntary. But Chao says part of DOT's mission is to cultivate and encourage innovation by eliminating unnecessary obstacles.