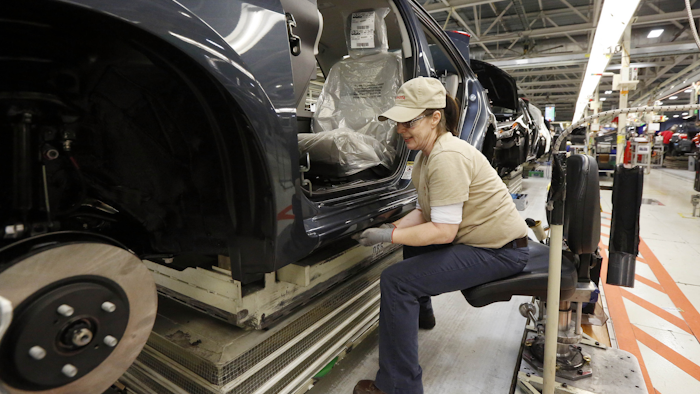 The nation's largest automakers primarily reported slower sales in the first half of 2017 amid rising expectations that annual sales would fall short of 2016's record levels.

The "Big Three" domestic automakers — General Motors, Ford and Fiat Chrysler — on Monday reported lower June sales as well as six-month totals below last year's pace.

Their top Japanese counterparts, meanwhile, reported monthly sales increases in June, but only Nissan reported a year-to-date increase in sales.

GM, which recently revised its 2017 sales targets below the previous year's threshold, reported June sales at 5 percent below the same month in 2016. Its January-June total was 2 percent below the same window last year.

Ford sales fell by 5 percent in June and 4 percent for the first half of the year, while Fiat Chrysler saw declines of 7 percent on both a monthly and semi-annual basis.

Toyota and Honda, meanwhile, reported sales increases of 2 percent and 1 percent, respectively, last month. Toyota's first-half sales, however, were off by nearly 4 percent. Honda sales were generally flat over the first six months of the year.

Nissan saw a 2 percent increase in June sales and a nearly 3 percent sales increase for the first half of the year.

Those six companies accounted for more than 75 percent of the domestic auto market in May, according to The Wall Street Journal.

The auto industry in general saw sales of larger trucks and SUVs at the expense of smaller cars; Nissan's truck sales increased by 21 percent in the first half of the year, which helped outweigh a 12 percent decline among its cars.