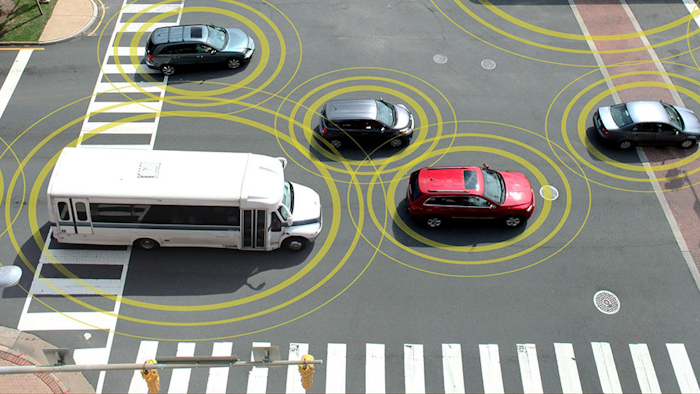 Federal transportation officials last week proposed a requirement that all light vehicles be able to "talk" to each other.
The proposed rule, once implemented, would require half of all new vehicles to be equipped with vehicle-to-vehicle communication technology within two years and all new cars to be included within four years, according to the Associated Press.

The rule would require the development of a standard messaging language in collaboration with the auto industry. Dedicated short range communications would then be able to transmit a vehicle's location, direction or speed to nearby vehicles up to 10 times per second, which would help identify driving risks and avoid imminent crashes.
Officials said that the system would offer 360-degree situational awareness on roadways and could prevent hundreds of thousands of collisions each year once fully deployed.

"We are carrying the ball as far as we can to realize the potential of transportation technology to save lives," U.S. Transportation Secretary Anthony Foxx said in a statement. "This long promised V2V rule is the next step in that progression."
The agency also said that its Federal Highway Administration soon plans to announce new guidance for vehicle-to-infrastructure communication, which would allow vehicles to communicate with traffic lights, road construction areas and other traffic infrastructure.

Audi recently announced the first such V2I system in the U.S., which will connect select 2017 models to Las Vegas' traffic management system.