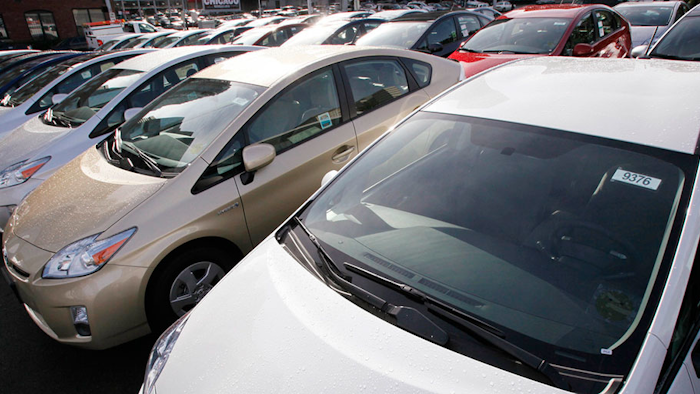 Federal transportation officials this week announced a new noise requirement for hybrid and electric vehicles in an effort to ensure that pedestrians can hear those vehicles approaching.

The rule from the National Highway Traffic Safety Administration requires all four-wheeled electric or hybrid vehicles weighing 10,000 pounds or less to make "audible noise" when traveling in reverse or at low speeds -- up to 30 kilometers per hour, or 19 miles per hour.

The standard will meet the requirements of a pedestrian safety law passed by Congress in 2010. At higher speeds, those vehicles will be sufficiently loud due to factors such as tire and wind noise.

Automakers must comply with the rule by September 2019, and half of new hybrid and electric vehicles must meet the requirement one year prior to that deadline.
Once phased in for all vehicles, officials said that the rule would prevent about 2,400 pedestrian injuries each year.

"This is a common-sense tool to help pedestrians — especially folks who are blind or have low vision — make their way safely," NHTSA Administrator Mark Rosekind said in a statement. "With pedestrian fatalities on the rise, it is vitally important we take every action to protect the most vulnerable road users."