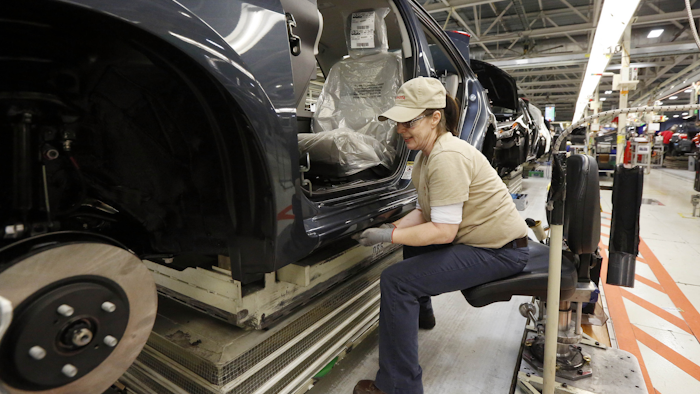 Top U.S. automakers largely reported decreasing sales last month, with at least one company blaming an August 2016 that included one less weekend than the previous August.
General Motors and Ford saw their sales numbers decline by 5 percent and 8 percent, respectively, between August 2015 and August 2016.
Chevrolet — GM's largest brand — declined by less than 3 percent and its Cadillac luxury brand slightly increased, but GMC and Buick each fell by more than 12 percent.
Ford vehicles, meanwhile, fell by 9 percent, which more than made up for a 7 percent increase in its Lincoln luxury brand.
Fiat Chrysler, meanwhile, reported a 3 percent sales increase — the only automaker among the top six in the U.S. market to do so.
Jeep maintained a strong 2016 with 12 percent sales growth, while Dodge and Ram trucks also increased last month. The flagship Chrysler and Fiat brands fell by more than 20 percent.
The three largest overseas automakers — Toyota, Honda and Nissan — reported sales declines of 5 percent, 4 percent and 6 percent, respectively.
Those six companies comprised more than 75 percent of the U.S. auto market in July, according to statistics from The Wall Street Journal.
Volkswagen, meanwhile, reported a 9 percent sales decrease between last month and August 2015 — the final month before word of the German automaker's diesel emissions scandal broke last year.