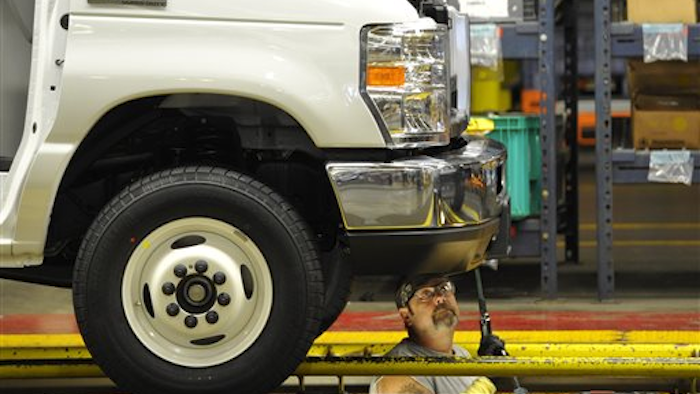 DETROIT (AP) — U.S. auto sales were expected to drop in August, but a quirk in the calendar — not lack of demand — was likely to blame.
Labor Day is typically one of the biggest sales weekends of the year as dealers hold model year-end clearance sales and new models arrive. Last year, Labor Day weekend was counted as part of August sales. This year, it will be counted in September.
Sales of new cars and trucks were expected to drop 3 percent from last August, according to car buying site TrueCar.com. It was the first year-over-year monthly sales decline since January 2014. But sales are still on track to top 17 million this year for the first time since 2001.
Ford and Fiat Chrysler bucked the trend. Ford's U.S. sales jumped 5 percent as sales of its new F-150 pickup gained steam. Fiat Chrysler's U.S. sales rose 2 percent thanks to strong demand for Jeep SUVs like the new Renegade. Jeep brand sales were up 18 percent, making up for double-digit declines for the Chrysler and Dodge brands.
General Motors' sales were flat at 270,480. GM saw double-digit sales increases for the Chevrolet Silverado pickup and Buick SUVs, but Cadillac sales were down.