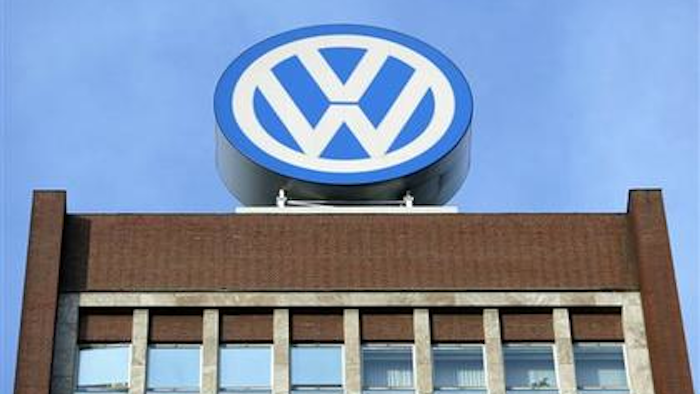 Volkswagen last week suspended its top quality control official in the wake of its emissions cheating scandal.
The Wall Street Journal reported Monday that Frank Tuch is the fifth executive to be suspended in connection with the controversy, and an indication that probes into the scandal are still focused on top VW officials with direct oversight of diesel engines.
Tuch's suspension could also signal that investigators are targeting officials who knew about the software but failed to report it. The Journal said that Tuch was not employed by VW at the suspected outset of the software installation strategy in 2008.
The company is under investigation in a number of countries for installing software designed to manipulate emissions levels during government tests. Some 11 million vehicles are equipped with the software.
None of the suspended VW officials has been charged with a crime. Prosecutors in Germany said last week that the number of potential culprits in the scheme is "more than two, but a lot fewer than 10."
Meanwhile, The New York Times reported that the VW employee union long known for its close relationship with the company called for changes in its management structure.
The union, IG Metall, also accused VW officials of planning to cut jobs while using the emissions crisis as cover.