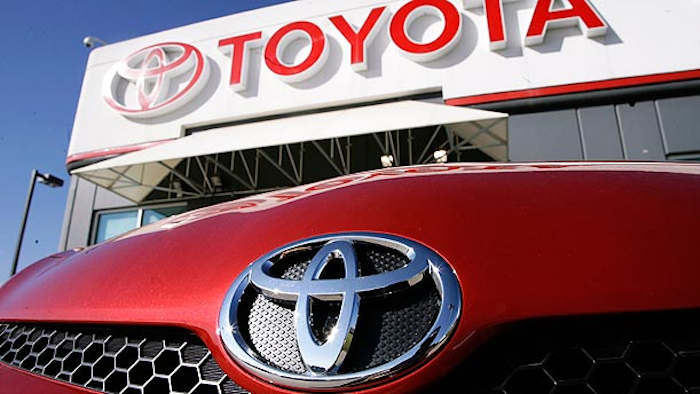 CAMBRIDGE, Ont. — The federal and provincial governments have teamed up to provide about $100 million to help expand Toyota's manufacturing operations in southern Ontario.
The money will go towards the automaker's planned $421-million investment at plants in Cambridge and Woodstock.
Ottawa's contribution will be a repayable loan of $59 million — about 14 per cent of the cost of the project — while the Ontario government is kicking in a grant of $42.1 million, or 10 per cent.
Gary Goodyear, minister of state responsible for the Federal Economic Development Agency for Southern Ontario, made the joint announcement this morning with Ontario Economic Development Minister Brad Duguid in Cambridge.
The money will be used for a new light metal stamping line at the Woodstock plant and improvements in the Cambridge plant where the next generation of Lexus vehicles will be produced.
Toyota Motor Manufacturing Canada Inc. has three plants in southwestern Ontario, with two in Cambridge that produce the Corolla sedan and the RX350 and RX450h, and one in nearby Woodstock producing the RAV4 SUV.
Last fall, Ontario provided an $85.7-million loan to help with Honda's $857 million expansion of its manufacturing facilities in Alliston, north of Toronto.