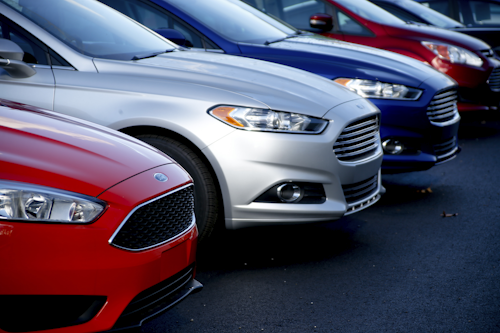 Two of the nation's top overseas auto companies each reported record sales numbers in April.
Honda sales in the U.S. grew by more than 14 percent compared to the same month last year. The Honda division, helped by strong car sales that bolstered an industry-wide run on trucks and SUVs, increased sales by more than 15 percent, while the Acura luxury line grew by 9 percent.
Nissan, meanwhile, reported a nearly 13 percent sales increase with the help of a record April from its flagship brand. The Infiniti brand also saw an April increase of more than 4 percent.
Toyota, the nation's largest foreign carmaker, reported a 4 percent increase in sales amid the auto industry's "strongest April in more than 10 years, possibly a best-ever month."
Among Detroit's Big Three automakers, Ford and Fiat Chrysler each reported vehicle sales while General Motors' overall sales declined.
FCA, with a 6 percent increase compared to the same month last year, reported its best April since 2005. Its Jeep brand records its best April sales in history after a 17 percent increase, while Ram truck sales grew by 12 percent.
The Fiat and Chrysler brands, however, fell by 19 percent and 18 percent, respectively, while Dodge declined by 3 percent.
Ford sales increased by 4 percent, led by a record month from the automaker's sport-utility vehicles. The Ford brand grew by more than 3 percent, while the Lincoln luxury line climbed by 20 percent.
Although GM sales fell by 4 percent, the company attributed the numbers to a planned decline in rental car sales and said that retail deliveries grew by 3 percent last month.
GMC sales remained largely flat, while Chevrolet and Buick declined by 2 percent and 3 percent, respectively. Cadillac sales fell by 29 percent.
GM officials noted that May is expected to see the largest year-over-year decline in rental sales.
Those six companies comprised more than 75 percent of the U.S. auto market in March, according to numbers from The Wall Street Journal.
Volkswagen sales remained sluggish seven months removed from the discovery of emissions-cheating software in its diesel engines.
Its April sales fell by 10 percent, while its sales for the first four months of the year were off by nearly 12 percent compared to the same period in 2015.