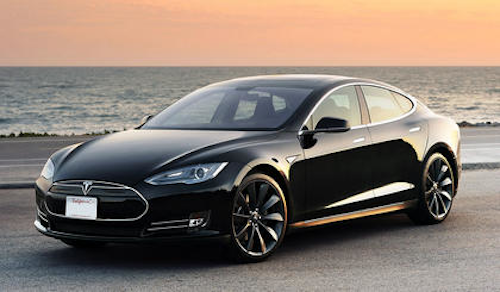 Tesla Motors this week dismissed proposed regulations for its Utah showroom and vowed to pursue its lawsuit before the state's high court.
The Associated Press reports that state officials proposed enabling the electric vehicle manufacturer to display and sell cars at its facility in Salt Lake City.
The company, however, would be prohibited from maintaining an inventory in Utah and any final sales would need to be shipped from other states. Tesla officials argued that the measure unfairly limits their business.
"If Utah is really about free markets, if it's really about innovation, if it's really about new business models that provide the consumers with choice, why would you restrict that?" Vice President for Regulatory Affairs Jim Chen told the AP.
Tesla sells its electric vehicles directly to consumers through its own dealerships, which runs afoul of laws in many states that require franchised dealerships to sell cars. Utah law prohibits automakers from owning dealerships, and the state's existing car dealers strongly opposed making an exception for Tesla.
Tesla filed a complaint before the Utah Supreme Court after the state refused to grant it a license to sell its cars.
Currently, the nearly year-old Salt Lake City showroom displays Tesla models and offers repairs to owners, but prospective shoppers are prohibited from buying, test-driving or discussing purchase prices.
A spokesman for Gov. Gary Herbert told the AP that the administration hopes that lawmakers will resolve the issue before the legislative session wraps up next month.