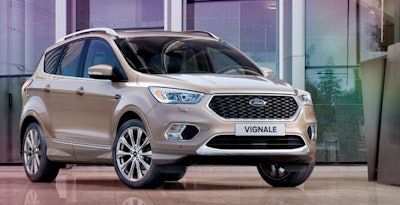 Ford's Russian joint venture plans to hire about 700 new employees at a van and SUV factory as the automaker continues to bet on recovering vehicle sales in a potentially massive market.

The Wall Street Journal reports that the workers would add a second shift to the Ford Sollers plant in Elabuga, about three hours east of Kazan in Tatarstan.

The plant, which opened in 2008, produces the Explorer and Kuga SUVs, S-Max and Galaxy minivans and Transit van. The expansion would be the first in Elabuga since 2013.

Ford's U.S. counterpart General Motors pulled out of Russia amid the country's years-long economic slump, but Ford elected to stay put in hopes that a recovery the country could bolster is European operations.
Ford officials said last year that Ford Sollers poured more than $1.5 billion into its Russian operations. Executives predicted this summer that Europe's second-largest vehicle market will eventually take over the top spot on the continent.

The Journal noted that auto sales in Russia were up nearly 10 percent through August.