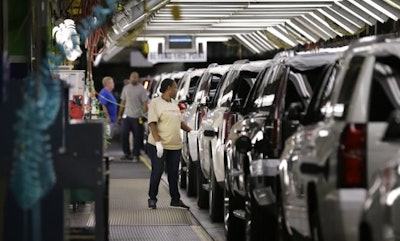 General Motors Co. says it plans to launch 10 electric and gasoline-electric hybrid vehicles in China by 2020 amid government pressure on the industry to promote alternatives to gasoline.
The president of GM's China unit, Matt Tsien, said Friday during the Shanghai auto show that the company will start production of a pure-electric model in China within two years.
That follows this week's debut of a hybrid version of the Chevrolet Volt to be manufactured and sold in China, the world's biggest auto market.
Beijing has the most aggressive electric car goals and is pressing global automakers to help develop the industry.