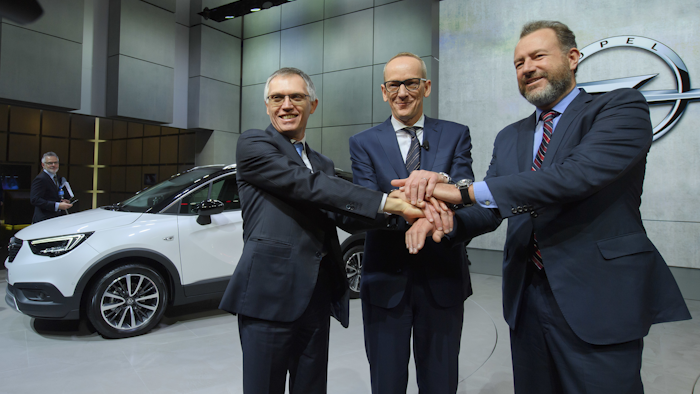 The top executive of France's PSA Group has a message for the two European companies it's buying from General Motors: "We're here to help." Any job cuts down the road, he says, would only stem from overall changes in the auto industry, not any preconceived plans.
Carlos Tavares, CEO of the automaker behind Peugeot and Citroen, told The Associated Press in an interview that PSA could actually seek to take GM's brands Opel and Vauxhall global after the closing of the planned 2.2 billion euro ($2.33 billion) deal — a step the Detroit giant didn't take.
Speaking Tuesday at the Geneva auto show, Tavares said that PSA hopes to leverage its own experience as a once-troubled automaker — it required a bailout from the French state and a Chinese investor in the wake of the financial crisis.
"The position we are taking here is: We are here to help. We think we can help because we were in the same position four years ago. We were also in a difficult financial position, and we were able to turn around our company," he said. "We believe that, with humility but some confidence, we can help Opel and Vauxhall turn around."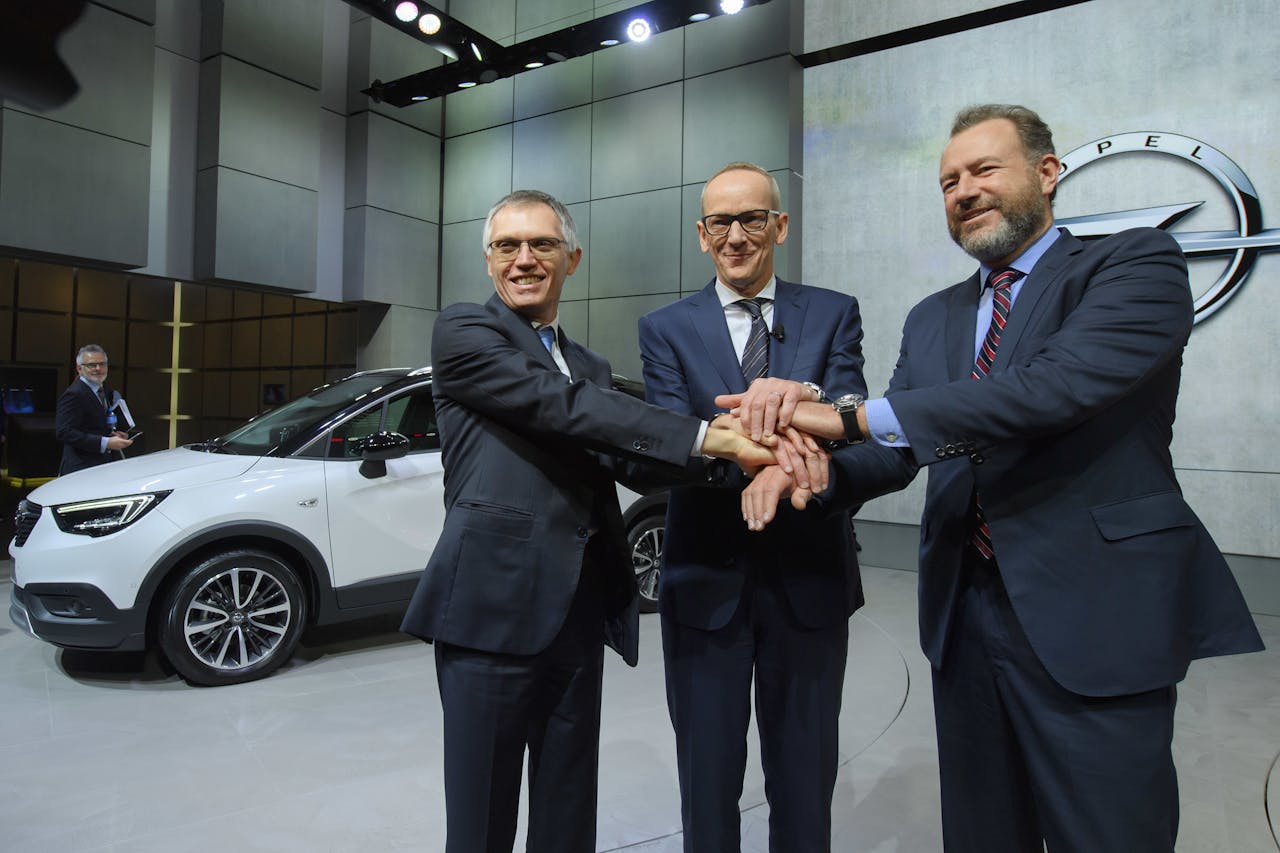 Tavares noted the size of the challenge: Opel-Vauxhall, he said, "has been making red ink for 10 years, and burning 1 billion euros of cash every year. I think we need all to realize that there is a problem."
As for the implications of Britain's vote to leave the European Union, Tavares said it was "completely marginal" in PSA's decision to strike the deal.
While Tavares said PSA would be able to "leverage" whichever way Britain chooses to leave the EU, he all but cast his vote against a "hard Brexit" — in which Britain would leave the EU without retaining some form of privileged access to the bloc's tariff-less single market.
"If it is a hard Brexit, it would be better to source from inside, than from outside. In that case, then, the manufacturing footprint that Opel and Vauxhall have in the UK is a strategic opportunity," he said. "If it's not a hard Brexit, then everybody will be happy and the markets will be better, and everybody will enjoy it."
He said PSA wants to create a "European champion" that could sell Opel and Vauxhall vehicles outside the continent, something GM hasn't done.