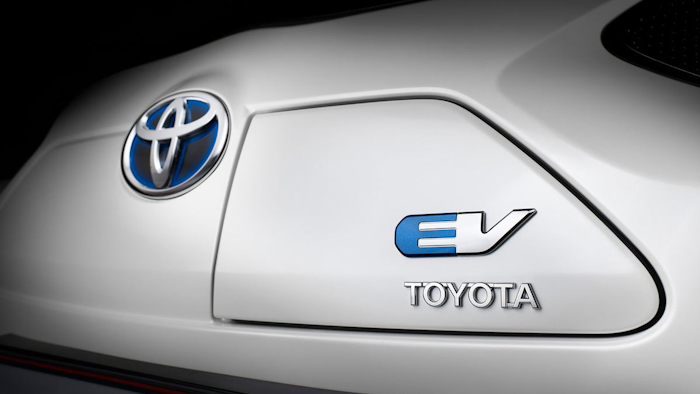 Toyota and other Japanese automakers for years viewed hydrogen fuel cells as a stronger alternative to gasoline-powered cars than plug-in electric vehicles.

But as earnings for the world's largest automaker suffer, The Wall Street Journal reports that Toyota appears to be edging closer to building a fully electric car.

Low gas prices in the U.S. prompted car buyers to increasingly purchase trucks and SUVs, which hurt sales of Toyota's flagship passenger cars — including the Prius, the hybrid that pushed Toyota to the forefront of the market for environmentally friendly vehicles.

In the meantime, environmentally focused car buyers are turning to fully electric models, primarily from Tesla Motors, in rising numbers. Although Tesla currently occupies only a tiny fraction of the broader car market, the company received hundreds of thousands of pre-orders for its first mass-market car and plans to produce 1 million cars annually by 2020.

Toyota previously invested in Tesla but sold its stake in 2014 amid concerns about the range, performance and charging times of electric cars. The company instead invested heavily in hydrogen fuel cells, in which hydrogen is combined with oxygen in the air to power cars while leaving only water vapor as exhaust.

Although Japan made its preference for hydrogen clear, a lack of available fueling stations severely limited its growth in the U.S.

Toyota said all along that, despite its concerns, it would invest in electric vehicles if market demand dictated it. The company indicated last week that its engineers developed a lithium-ion battery, which is used to power plug-in electrics.

"Though electric vehicles have many issues ... depending on the energy situation in each country and region, and infrastructure, we would like to get ourselves ready to commercialize them," executive vice president Takahiko Ijichi told the Journal.

No timeframe to begin producing electric vehicles was announced. In the interim, Toyota plans to cut costs to combat lower profits, as well as shift more production outside Japan in order to ease currency pressure from a strong yen.