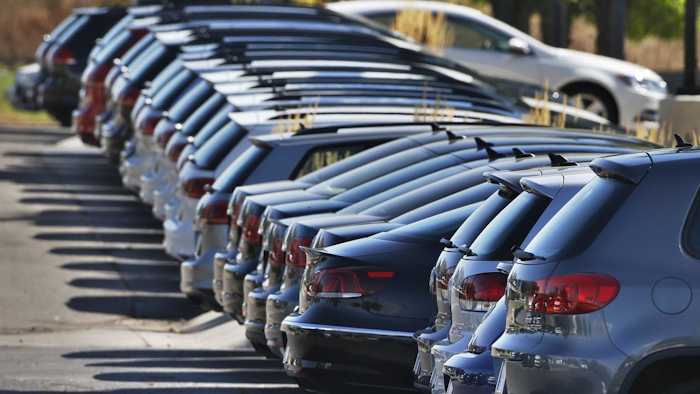 U.S. auto sales were expected to drop slightly in July as unusually hot weather — and softening demand — kept buyers at home.
Kelley Blue Book predicted a 1 percent decline from last July to about 1.5 million new cars and trucks. Sales were strong at the beginning of the month thanks to Independence Day promotions, but weakened after that, KBB senior analyst Alec Gutierrez said.
General Motors' sales fell 2 percent while Ford's U.S. sales fell 3 percent. Toyota's sales slipped 1 percent. Volkswagen's sales fell 8 percent. Honda's sales rose 4 percent while Nissan's were up 1 percent.
Other automakers will report sales later Tuesday.
After six straight years of growth — and record sales of 17.5 million new vehicles last year— U.S. sales are beginning to plateau. In the first six months of last year, for example, sales were up 4 percent, or more than double the pace of this year. But low gas prices, low interest rates, enticing new vehicles and strong consumer confidence should keep them at a very high level.
"We're still at a healthy level as an industry," Ford's U.S. sales chief Mark LaNeve said Tuesday. "We'll adjust our plans according to the reality and temper our expectations somewhat."
Plateauing sales could be a good thing for consumers, since automakers are dialing up the discounts in order to hold on to their market share. TrueCar said industry incentives were up 5 percent over last July to an average of $3,225 per vehicle. Ford, Volkswagen, BMW and Fiat Chrysler had the biggest increases over last July, TrueCar said.
But incentives are a dangerous game for automakers, since they hurt profits and resale values and artificially inflate demand. Gutierrez said automakers are approaching a level of incentive spending last seen during the recession, and that's risky.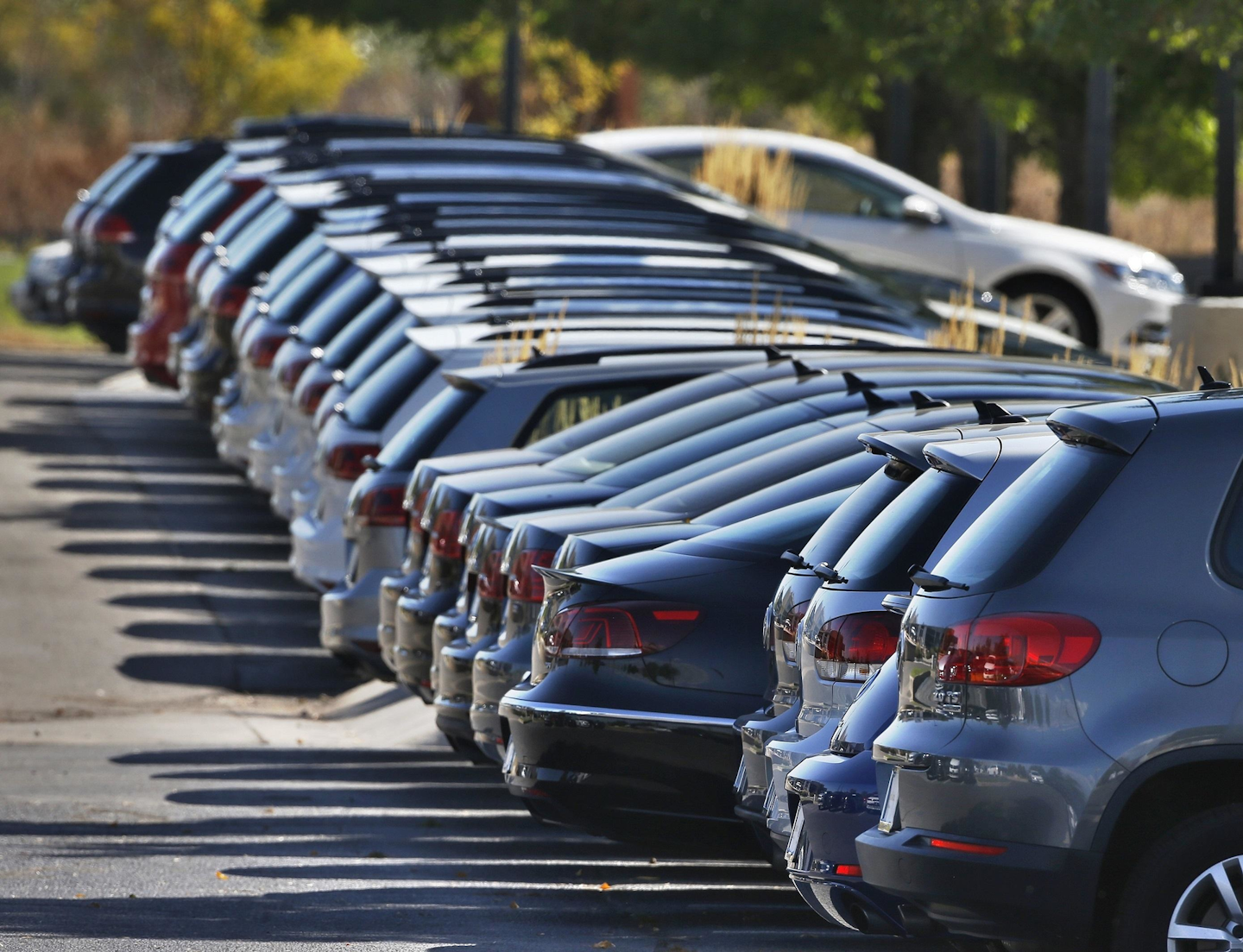 "The sky isn't falling just yet, but we are on an unhealthy path," he said.
General Motors Co. said its sales fell 2 percent to 267,258. Chevrolet sales dropped but Cadillac, Buick and GMC all saw gains for the month. Sales of GM's best-seller, the Chevrolet Silverado pickup, were down 4 percent, but sales of the smaller Colorado pickup were up 27 percent.
Ford's sales fell 3 percent to 216,479. Sales were down for both its Ford and Lincoln brands. The Ford Escape SUV, a perennial best-seller, saw a 10-percent sales decline; Ford said inventories were low as it prepares to launch the revamped 2017 Escape. F-Series trucks sales were also down 1 percent as Ford prepares to launch a new Super Duty pickup.
Toyota's sales fell 1 percent to 214,233. Toyota division sales were flat but Lexus sales were down 6.5 percent. Toyota's SUVs, like the RAV4 and Highlander, saw double-digit percentage increases, but low gas prices continued to hurt its cars. Sales of the hybrid Prius were down 29 percent.
Honda's sales jumped 4 percent to 152,799. Strong sales of Honda's trucks and SUVs made up for an 8-percent sales decline at its luxury Acura division.
Nissan's sales rose 1 percent to 132,475. Nissan's car sales dropped 9 percent, but strong sales of its trucks and SUVs made up for those losses. Luxury Infiniti sales fell 5 percent.
Volkswagen, still stinging nearly a year after its diesel cheating scandal was revealed, saw sales drop 8 percent to 28,758. One bright spot was the Tiguan SUV, which saw sales jump 40 percent over last July.