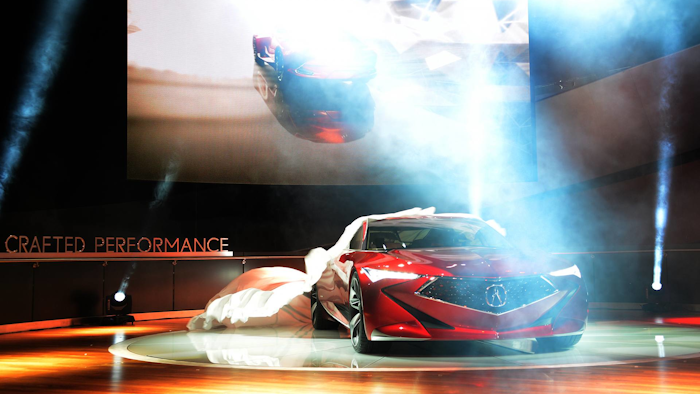 The annual North American International Auto Show wraps up in Motor City this weekend, after nearly two weeks of concept premieres and demonstrations. There were a few standouts along the way, from the super-duty off-road truck simulator by Ford to a tiny three-wheeler by Toyota that could be the cutest enclosed vehicle ever.
1. Transparent ZF Group Sedan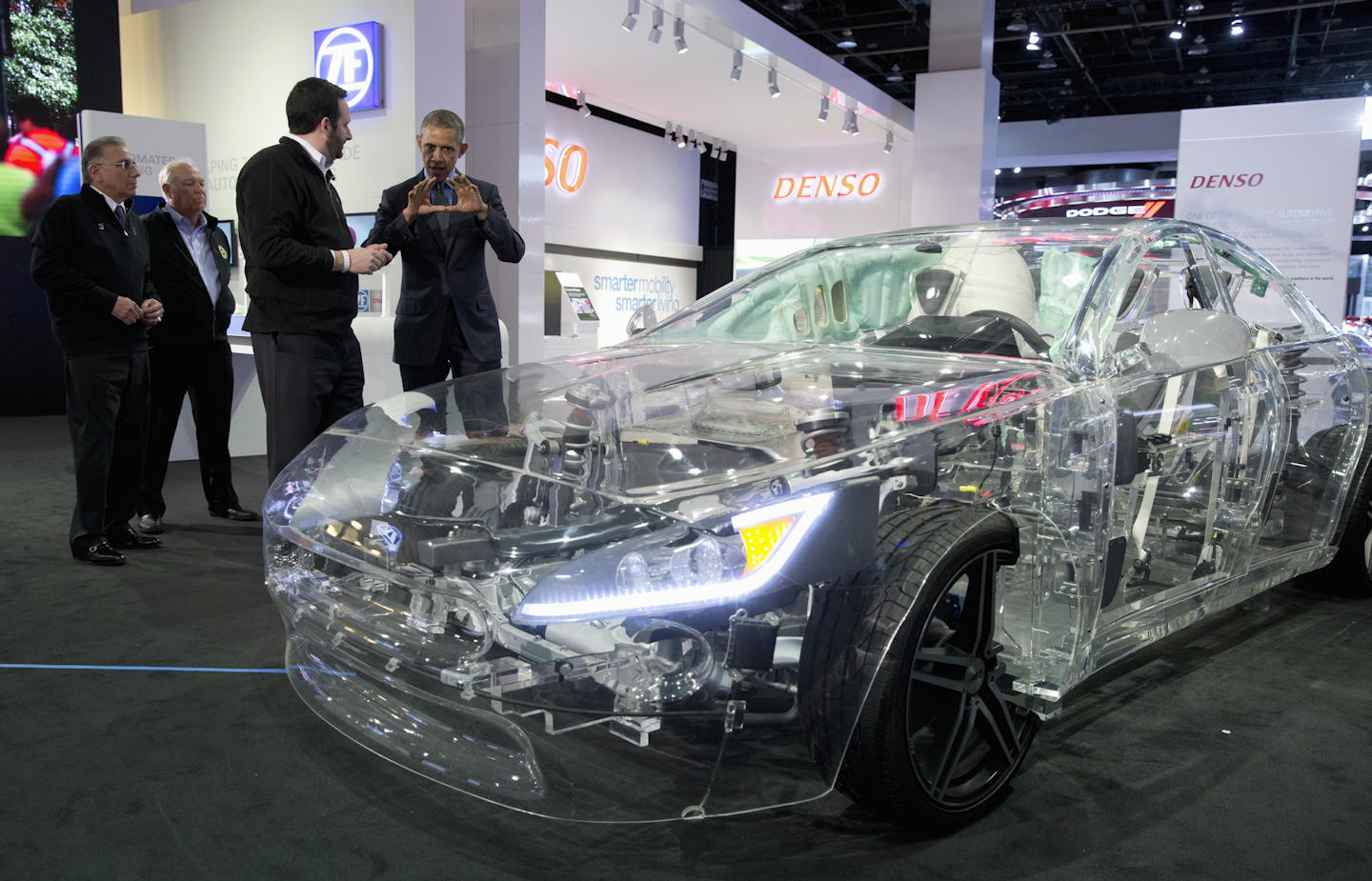 ZF Friedrichshafen AG, aka ZF Group, is an auto parts supplier, so this eye-catching translucent sedan is a genius way to showcase its offerings at work. The car has stunned auto fans before, including at last year's Frankfurt Auto Show.
2. Toyota I-Road 
Balancing on three wheels, this electric vehicle is something between a car and a scooter — you can even lean your way through a turn.
3. Ferrari 458 Italia 
The Italian car manufacturer didn't attend the show, but it still had a presence with a display of their award-winning 458 Italia model. The Italia boasts a mid-rear eight-cylinder engine, pulling in technology from Formula One adding Ferrari-style luxury.
4. Ford Super-Duty Off-Road Simulator
The cool factor here speaks for itself. Through hydraulics and three screens, you can hop into the driver's seat of a mega truck careening over hills and unpaved paths — without even stepping outside.
5. Miniland Lego GM Renaissance Center
OK, so this one isn't a vehicle, but it's still a display linked to the city's deep automotive history. The all-Lego model of GM's Renaissance Center in downtown Detroit took nearly than 300 hours to complete, according to local business site Crain's. The 6-foot-by-6-foot model, built by the Legoland Discovery Center Michigan, weighs a whopping 271 pounds.
6. Acura Precision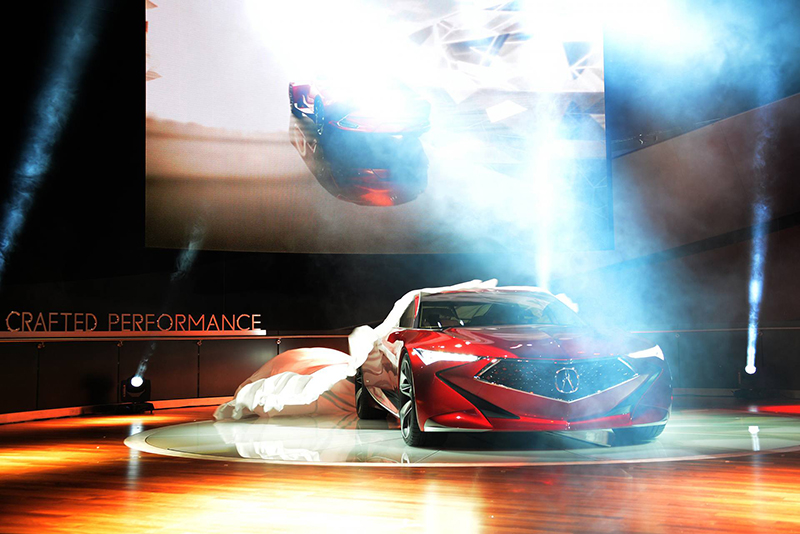 This sleek concept vehicle made its world premiere at the auto show. Where there used to be a simple dash, Acura put a Human Machine Interface that scans its occupants to adjust the vehicle to their preferences. Even its speakers look luxurious, covered by exotic wood grills.
Here's a birds-eye view of the dramatic reveal.
What was a standout for you at Detroit's North American International Auto Show? Comment below or tweet @MNetKatie.