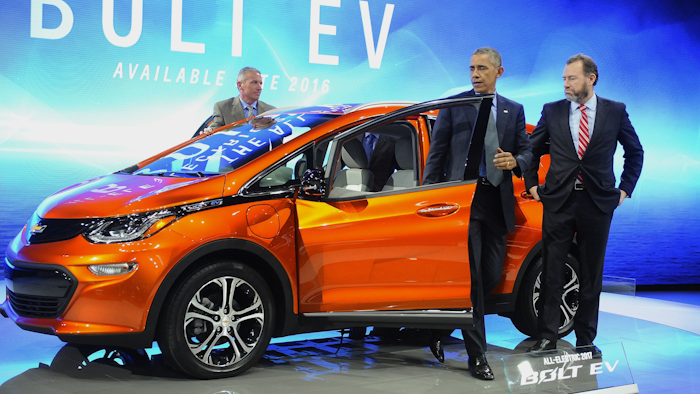 The auto industry continues to introduce new plug-in electric options despite tough economic conditions.
Robust consumer spending and widely available credit helped the U.S. set a record for auto sales in 2015, but another key factor in that growth — low gas prices — significantly hindered the market for electric cars.

Industry research firm Autodata said that 102,600 electric vehicles were sold in the U.S. last year, a 17 percent decrease from 2014 numbers.

"If gasoline was $8 a gallon, consumers would amortize the costs of an electric vehicle pretty quickly," former GM executive Bob Lutz told Reuters this week. "But at $1.50 a gallon, who is going to be willing to pay an $8,000 or $10,000 premium?"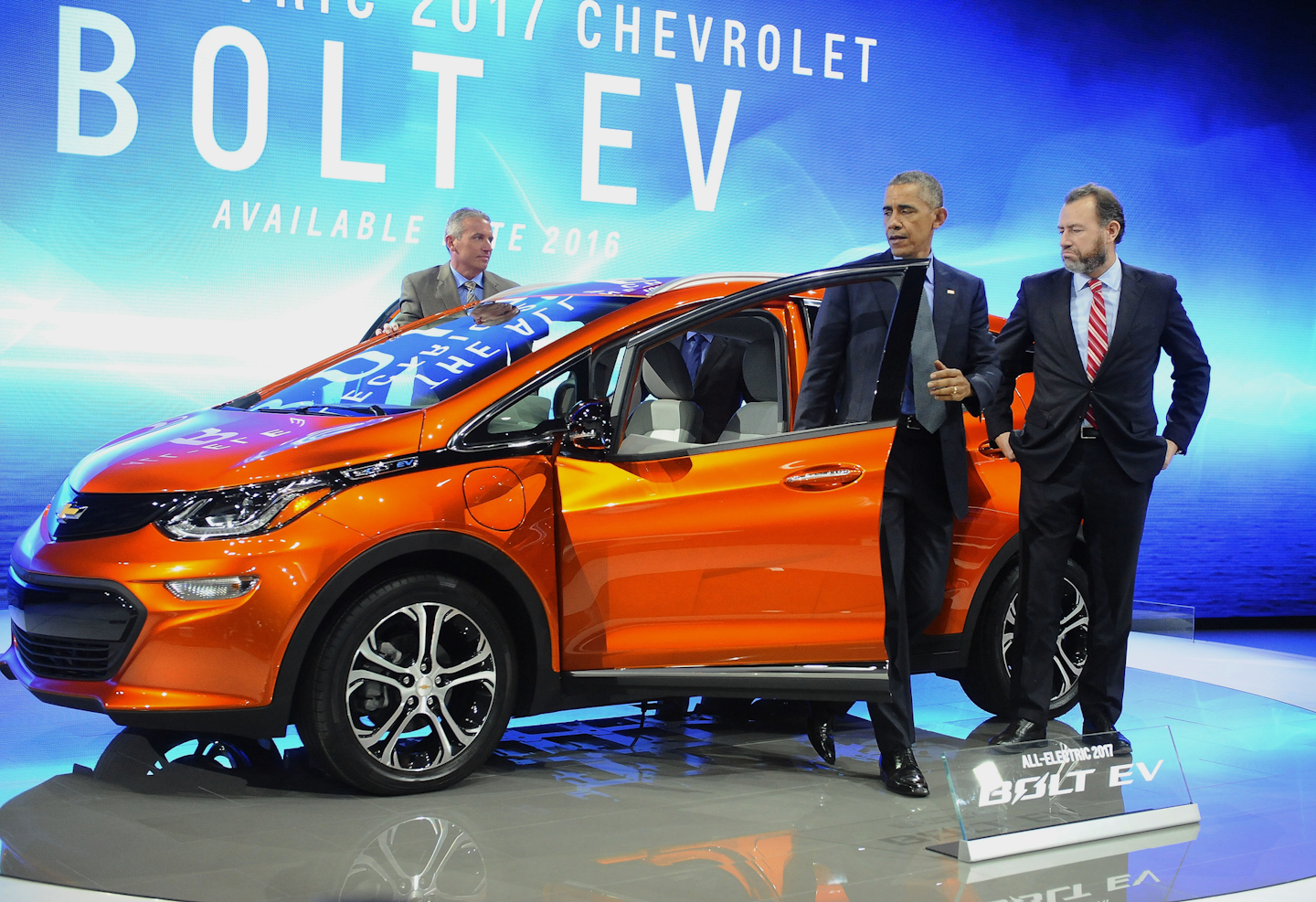 In total, Reuters reported that roughly 400,000 electric vehicles have been sold in the U.S. to date — far short of the 1 million vehicles by 2015 goal set by the Obama administration.

Still, Detroit's Big Three automakers each rolled out new plug-in electric or hybrid vehicles last week at the Detroit Auto Show.

Analysts said that car companies are responding to government emissions mandates or steep financial incentives despite lower sales, while proponents of EV technology believe that the market will pick back up once oil prices recover.

In the meantime, last year's numbers also included some bright spots. Sales of luxury electric cars made by Tesla reportedly jumped by 26 percent in the U.S., while one report said that December's EV sales were the highest monthly totals to date.

Obama himself touted the new hybrid and electric options during a stop in Detroit on Wednesday.

"You're not just making cars that people want today," Obama told the audience at the UAW-GM Center for Human Resources. "You're thinking about cars that people are going to want tomorrow."