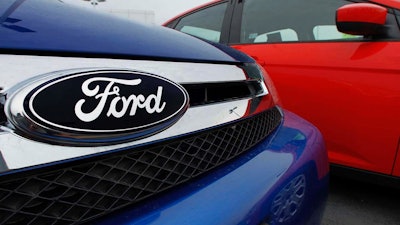 U.S. auto safety regulators are investigating complaints that doors won't latch properly on about 400,000 Ford Focus compact cars.
The National Highway Traffic Safety Administration says on its website that the probe covers cars from the 2012 and 2013 model years.
The agency says 73 drivers have reported problems with latches including some who said the doors opened while the cars were moving. One person reported getting hurt by a door that rebounded after an attempt to close it.
The government says the problem is similar to one that caused the recall last year of more than 456,000 Lincoln MKZ and Ford Fusion and Fiesta models. Investigators will check how often the problem happens and could seek a recall.
A message was left Wednesday seeking comment from a Ford spokesman.