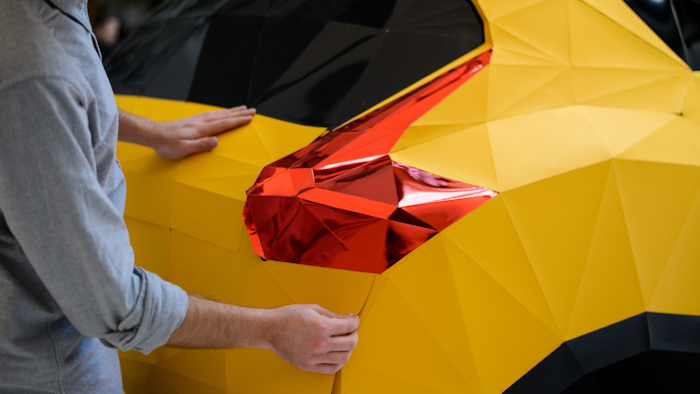 In celebration of the Nissan Juke's fifth birthday, the company decided to take the vehicle's concept back to where it made its first mark: paper.
Much like Lexus' cardboard car, the commissioned piece is meant to draw attention to the vehicle's unique design.
"As a celebration piece, it draws on so many influences, such as the origami focus inspired by Nissan's Japanese roots," said the project's artist Owen Gildersleeve.
Although origami artists typically avoid cuts or glue — which fall under the Japanese term kirigami — assembling the life-scale Juke would have been impossible without them.
Unlike the cardboard Lexus, however, this creation isn't drivable and has no metal frame. The project required more than 2,000 pieces of paper, assembled by Gildersleeve over the course of more than 200 hours. 
Comment below or tweet @MNetKatie.