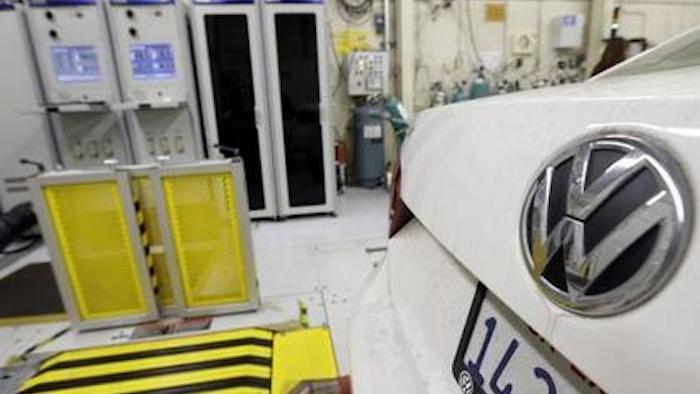 John German, the engineer who discovered Volkswagen's emissions-cheating software, found the "defeat device" one year before the scandal went public, he told BBC Radio. He also wants other car manufacturers to be investigated for similar software.
German is the United States co-lead of the International Council on Clean Transportation, which was studying diesel cars when they discovered that the Volkswagens they were testing under normal driving conditions were emitting much higher emissions than advertised.
He and his team had been investigating diesels in the United States in 2013. They wanted to compare cars in the U.S., where emissions standards are stricter, to those in Europe, in essence to pressure Europe into changing its rules.
They found that the cars they tested under normal driving conditions — a VW Passat, Jetta and BMW X5 — were emitting from five to 35 times the national standard.
The team sent their findings to the California Air Resources Board and Environmental Protection Agency in May of 2014, suspecting that there might be a defeat device in play but not wanting to make such a weighty accusation without further information.
German also sent another copy of the information to Volkswagen. They and the EPA announced that a software fix for Volkswagens would curb the emissions problems in December of 2014. However, further testing in May 2015 showed that emissions were just as high as they had been before.
"This is the part that I find to be completely inexplicable," German said. "VW had a chance to fix it, and yet they continued to try and hide the fact they had a defeat device."
German hasn't yet studied other car manufacturers or found data that suggests that they may be using defeat devices, but the possibility, he said, "absolutely needs to be investigated."