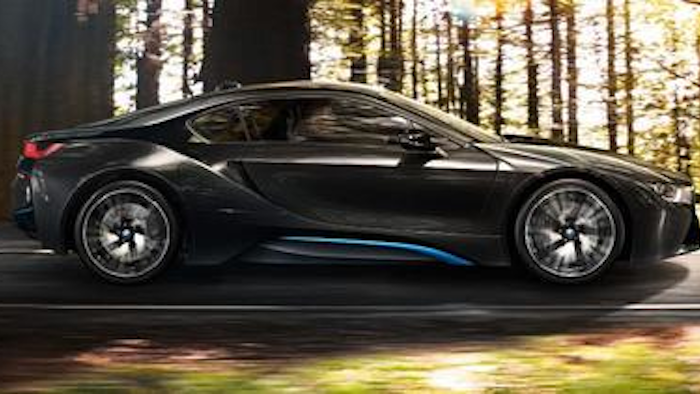 After diesel cars and rising concerns about emissions were thrown into the limelight last week, BMW has released a statement assuring customers that they aren't performing the same behavior as Volkswagen – although they might now have scored well on some European emissions tests.
"BMW Group is committed to observing the legal requirements in each country and fulfilling all local testing requirements," the company said in a press release. "In other words, our exhaust treatment systems are active whether rolling on the test bench or driving on the road."
BMW's X5 and other vehicles were tested by the International Council on Clean Transportation, the same group that found Volkswagen to be cheating using emission software, in two different studies. They found that, although the BMW X3 emits more than eleven times more pollution than the European Union allows, it isn't actually equipped with anything illegal.
Some car companies fudge testing using a technique called cycle beating, meaning that the car is tested while it is warming up instead of during the full drive cycle. This isn't illegal within the European Union, although it does tend to produce results different from those found during everyday driving.
The German car site Auto Bild reported BMW's numbers on Sept. 24.
On Sept. 25 BMW replied, noting that the article had been edited to clarify that BMW had not manipulated their emission readings. The article did note that "The values mentioned in the document were only generated in a single, one hour-long road test. Auto BILD has no access to the details of this test trail."
Along with the X5, 13 other BMW vehicles were tested to show that they complied with the EU rules about NOx emissions.
Diesel vehicles accounted for 38 percent of the total BMW vehicles sold worldwide last year. In the wake of the Volkswagen news, BMW continued to push for their own diesel efforts, noting that they are continuing to work on diesel engines with emission levels well within EU policy as well as on increased electrification.
The EU is currently working on revamping its vehicle test cycle in order to assure that its test results match real-life fuel consumption and emissions. The Euro 6 emissions standard was put in place on Sept. 1, 2015.