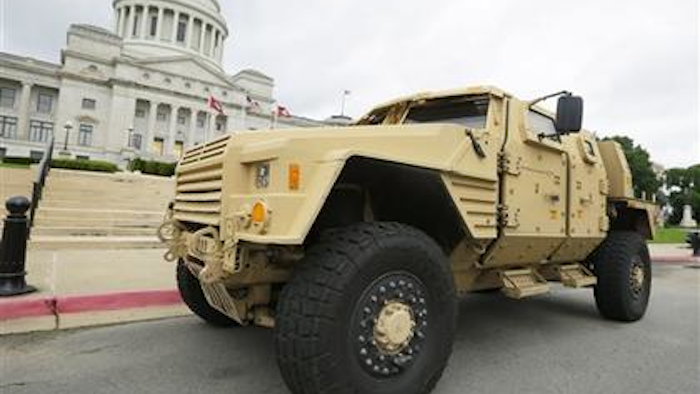 Lockheed Martin says it's protesting the contract for a military vehicle it had hoped to assemble in south Arkansas being awarded to another company.
The Maryland-based company on Tuesday said it had filed a protest of the Army's decision last month to award a $6.7 billion contract to develop the joint light tactical vehicle to Wisconsin-based Oshkosh. Lockheed Martin was among three companies competing for the project, which it intended to build at its Camden facility in southern Arkansas.
The company said in a statement it believed it had offered the "most capable and affordable solution" for the JLTV program.
Arkansas lawmakers earlier this year had approved issuing $87 million in bonds if Lockheed won the JLTV contract.