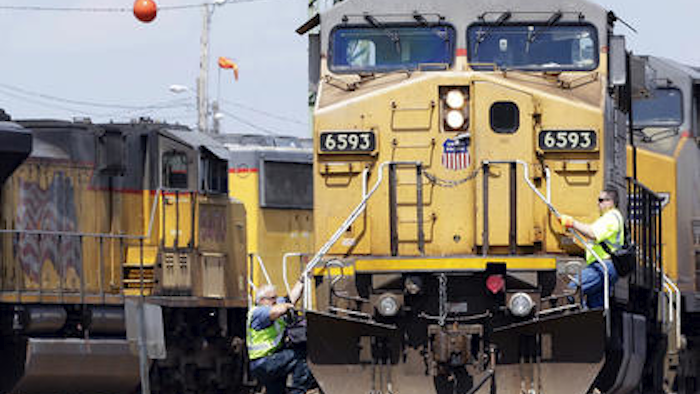 Two crewmembers have been hurt when two freight trains hauling new vehicles collided on Union Pacific property in Northeast Texas.
UP spokesman Jeff DeGraff says four cars derailed early Tuesday in Texarkana, Texas.
Authorities are trying to determine why the westbound train hit the northbound train at a UP intersection. DeGraff says a conductor and an engineer on the westbound train suffered minor injuries. Both men were transported to a hospital to be checked out.
DeGraff says the northbound train was from Mexico, hauling Dodge vehicles through Laredo and to Chicago. The westbound train from Marion, Arkansas, was heading to Los Angeles. DeGraff had no details on vehicles aboard that train or damage estimates.
A company spokeswoman could not immediately confirm whether any Dodge vehicles were on the trains.