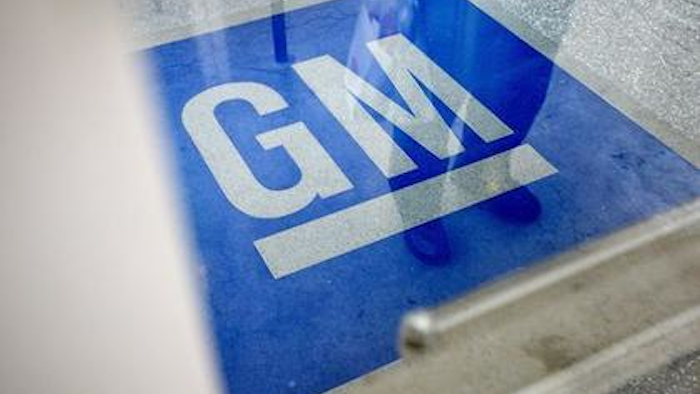 The U.S. government's auto safety agency acknowledged Friday that a deadly defect in General Motors ignition switches went unresolved for a decade because agency staffers didn't understand air bag technology and failed to challenge the information it received from the automaker.
The mea culpa came Friday as the National Highway Traffic Safety Administration outlined actions designed to make itself more aggressive in finding and solving safety problems among the 240 million cars on U.S. roadways.
It's the first time the agency has admitted fault in failing to link the switches to a series of fatal accidents, although regulators still lay most of the blame on GM for hiding the defect.
The GM switches, used in older-model small cars such as the Chevrolet Cobalt and Saturn Ion, can slip out of the run position and abruptly cut off the engine and disable the air bags. They're responsible for at least 109 deaths and more than 200 injuries. The company recalled 2.6 million cars with the switches last year.
Staffers lacked the technical know-how to connect the changing position of the switches to the non-deployment of the air bags, NHTSA said in two reports issued Friday. They also failed to press GM when the automaker provided insufficient information about some of the fatal crashes.
NHTSA Administrator Mark Rosekind said the case changed the agency's culture. Previously, it was too trusting of data and safety theories offered by automakers, but now investigators are asking the tough questions, Rosekind said.
"We need to challenge the assumptions of what we are pursuing," he said.
While a culture change is needed, the agency concedes it will be difficult to keep up with emerging technologies without more people and money. Staying abreast of technology is important as more and more car functions become computerized. Experts say the average car now has about 100 computers on board, and that will double in a few years.
The reports make a number of recommendations: holding automakers accountable if they don't produce requested information; gaining better understanding of new technology; and having the whole agency examine safety problems. The changes are in place or are under way, Rosekind said. The agency also appointed a three-person outside team to monitor safety processes.
The review found no agency employees at fault for failing to find the GM problem. No one at NHTSA intentionally acted to hide it, Rosekind said. "That's different than finding somebody with all good intentions made a human error," he said.
Rosekind said the agency could do even more, such as going to more crash sites and with better data examination — improvements that also depend on more funding in upcoming federal budgets.
In the GM case, the agency missed repeated clues linking the ignition switches to the lack of air bag deployment. In a 2006 Wisconsin crash that killed two young women, a state trooper blamed the switches in his report. Yet no one at NHTSA noticed. This was because investigators inaccurately believed that newer air bag systems found in cars such as the Cobalt operated like older systems — continuing to run on reserve power, regardless of whether the engine was running, the report said.
"NHTSA unfortunately did not fully consider this alternate theory," the report states.
NHTSA's staffing is so low that it can only react to safety issues after problems surface, unlike the Federal Aviation Administration, which has more investigators, the reports stated. The FAA, for example, has 6,408 people working on safety enforcement, while NHTSA has only 90. In 2012, 447 people died in aviation crashes compared with 32,719 automobile deaths, the report said.
The agency says it currently follows up on only 10 percent of the 6,000 auto-related death and injury reports it gets each year. And consumer complaints to the agency, among the best warnings of safety problems, used to run about 45,000 per year. But they nearly doubled last year after the GM case surfaced. At a hearing Tuesday, Rosekind said there are only 8 staffers looking into all those complaints.
In its 2016 budget request now before Congress, NHTSA has asked for 92 more investigators and data analysts at a cost of $23.6 million. To shift to a "new paradigm" where NHTSA would uncover safety problems faster, it would need 380 more people at a cost of $89 million per year. The extra staff would respond to crash sites, inspect auto factories and force automakers to give the agency lists of all pending safety problems.
"If we get more resources we will deliver more safety," Rosekind said.