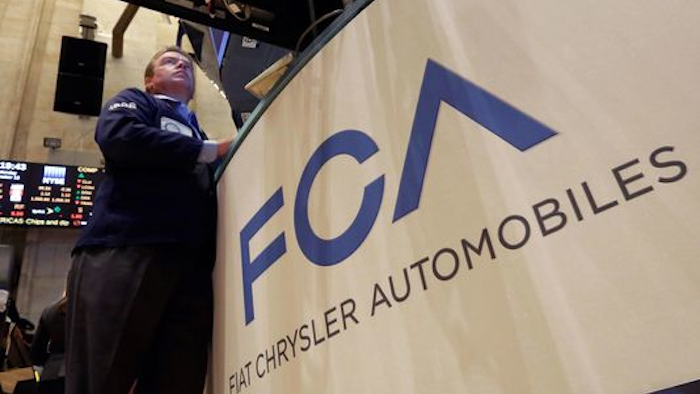 Fiat Chrysler is admitting that it missed legal deadlines to notify customers in five safety recalls.
The missed deadlines could bring a fine from the U.S. National Highway Traffic Safety Administration. The agency plans to hold a public hearing July 2 on the company's performance in 20 different recalls.
The missed deadlines were revealed in Fiat Chrysler's response to questions from the agency before the hearing. The response was released on Thursday.
Automakers must notify customers within 60 days after telling the government about a recall. Four of the five misses were four days or less, but one was 12 days late.
Company spokesman Eric Mayne said owners in that case had already been notified. The missed deadlines happened when the company decided to change the recall repair.
In its response, Fiat Chrysler said changes it has made to increase recall completion rates and monitor recall progress make the July 2 hearing unnecessary. The company says its overall recall completion rate of 77 percent of vehicles 18 months after a recall starts is better than the industry average of 75 percent.
The company also says it has worked hard to reach owners of recalled cars. In the case of a recall of 1.56 million older Jeep SUVs with vulnerable gas tanks mounted behind the rear axle, the company has tried 4.5 million times to reach owners. But Fiat Chrysler said that some of the cars are 22 years old, and it's difficult to find owners through state registration databases because addresses may not exist.
Fiat Chrysler also said its representatives have been attending vehicle auctions, buying back some of the 2002-2007 Jeep Libertys and 1993-1998 Grand Cherokees in the fuel tank recall to get the off the streets. The company also is investigating the possibility of sending a recall message directly to the radio or touch screens in newer vehicles. The feature could begin as early as next year.