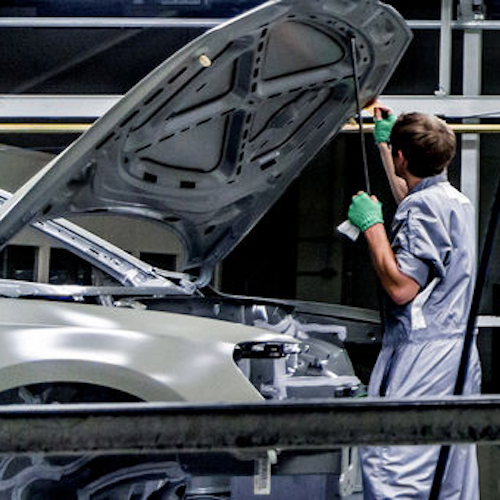 The United Auto Workers union, after years of organizing efforts, hopes to be named as the exclusive bargaining unit for a Tennessee Volkswagen plant.

The union on Wednesday submitted its proposal for a "works council" at the Chattanooga plant to VW officials. UAW officials said they have the support of a majority of employees at the facility and should represent hourly and salaried workers in talks with the company.

VW established a works council model last year, which allowed the company to enter into discussions about plant issues with groups representing as little as 15 percent of workers. The model is commonly found in Germany and is already in place at every other VW plant worldwide.

But the system is unprecedented in the U.S., and the company indicated that labor laws require exclusive partnership with an independent union.

Although a union election at the Chattanooga plant narrowly failed, the UAW eclipsed the threshold for the highest works council tier last year by acquiring the support of 45 percent of workers. The company also certified an alternative union that gained the support of 15 percent of workers.

Last week, however, a UAW filing with federal officials disclosed the support of 55 percent of hourly plant employees.

"[We] believe the time has come to resume the works council talks that we began with management more than a year ago," UAW Secretary-Treasurer Gary Casteel said in a statement.

Tennessee, like most southern states, bans union membership as a condition of employment, and efforts by both VW and the UAW have irritated lawmakers in light of a massive incentive package to expand production in Chattanooga.

Casteel told reporters that the union doesn't have a timetable for implementing the works council but "the quicker the better."