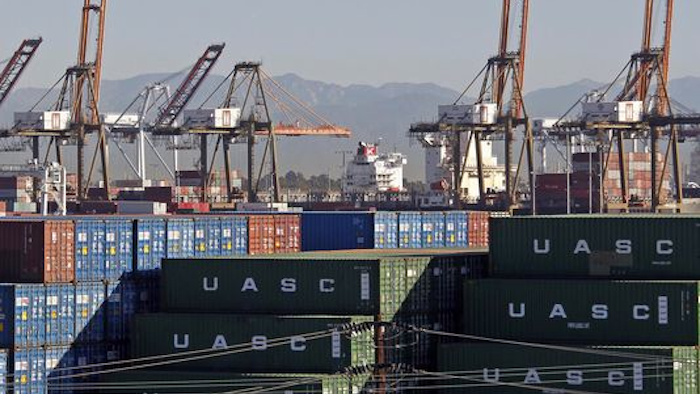 The ongoing labor dispute at ports along the West Coast has forced Japanese automakers to compensate for delayed parts shipments to its U.S. factories.

Honda began curtailing production this week at three of its North American plants, saying "critical parts" arriving from Asia, including electronics and transmissions, are experiencing shortages as cargo remains tied up at ports.

The affected Honda plants -- in Indiana, Ohio and Canada -- make the company's Accord, Civic and CR-V models, among its best-selling. The company's plants in Alabama, Georgia and Mexico aren't affected by the production cuts.

Toyota, meanwhile, said it has cut overtime hours at some of its North American plants, though production of its Tacoma pickup truck model has increased in an effort to "minimize production disruptions."

Nissan reported some of its parts shipments have been impacted, although it expects a minimal effect on its U.S. production due to its reliance on local suppliers, while Subaru said production at its Indiana assembly plant could be impacted as its components from Asia languish in port.

Business groups have warned for months about the potential impact of the contract dispute at 29 West Coast ports, where about 20,000 members of the International Longshore and Warehouse Union have been working without a contract since last summer.

The Pacific Maritime Association, which represents those ports' shipping line and terminal operators, has accused the dockworkers of deliberately slowing down loading and unloading cargo, leading to near-gridlock conditions at some of the country's largest docks.

Although some contract issues have reportedly been resolved during talks, loading and unloading has been shut down over the past two weekends, with port operators arguing the move limits the financial impact of what's effectively become a "strike with pay."

The union, by contrast, blames decisions by port officials for exacerbating pre-existing capacity and equipment problems, arguing the delays are an attempt by the PMI to gain leverage at the bargaining table.

The stand-off has prompted U.S. Labor Secretary Thomas Perez to head to San Francisco, where he'll attend negotiations beginning Tuesday in attempt to advance remaining issues.

Automakers, of course, aren't the only industry affected by the ports slowdown. California farm groups say they're shipping about half of their normal fruit exports to Asian markets as they approach their seasons' peaks, costing farmers millions per week.

With a potential full port shutdown looming, the National Retail Federation has predicted that could cost the nation's economy $2 billion per day.\
ENTRIES OPEN: Establish your company as a technology leader. For 50 years, the R&D 100 Awards, widely recognized as the "Oscars of Invention," have showcased products of technological significance. Learn more.