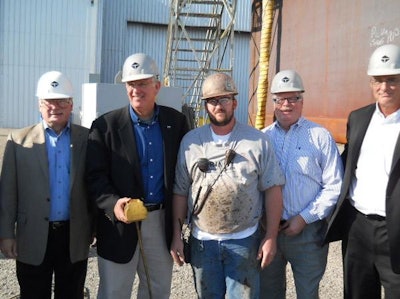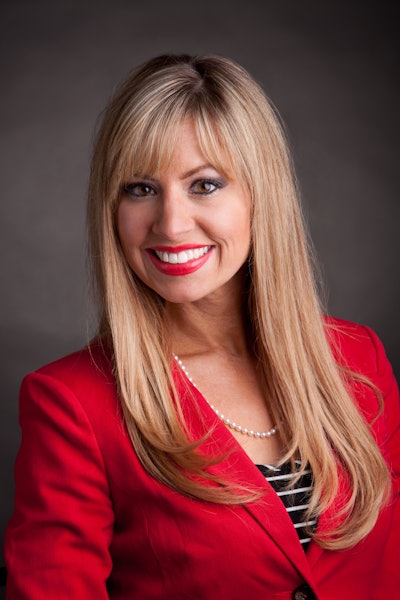 Missouri manufacturing is certainly having a moment. I recently chatted with Ms. Amy Susan, the Director of Communications and Marketing for the Missouri Department of Economic Development, and she shared some of what Missouri did right to revive its economic growth in the wake of the Great Recession.
It seems that the key was Governor Jay Nixon's Strategic Initiative for Economic Growth (SIEG), an in-depth roadmap for Missouri's economic recovery. The SIEG was announced in 2010, and the final report was developed in 2011. Since then, Missouri's economy has blossomed.
What exactly is the SIEG?
According to Susan, "The statewide SIEG is essentially a comprehensive, research-based, data-driven process to define the state of Missouri's future roadmap and foundation for economic success."
The SIEG reflects responses of hundreds of Missouri residents who contributed through regional meetings and online surveys. The responses helped develop the roadmap for precisely how Missouri could provide meaningful employment and compete for valuable jobs.
The responses also helped reveal which industries should be the highest priority. The highest priority industry clusters identified in the survey are advanced manufacturing, energy solutions, information technology, bio and health sciences, financial and professional services, and transportation and logistics.
After identifying high-priority areas of focus for economic growth, the SIEG called for legislature to improve business incentive and workforce incentive programs. Susan reports, "Since the development of this plan, we have passed two monumental pieces of legislation that have reorganized our current business incentives and workforce incentives, creating standardized ways of processes and access to the programs. We've seen just exponential growth as a result of the plan and the reorganization and perfection of our current incentive packages."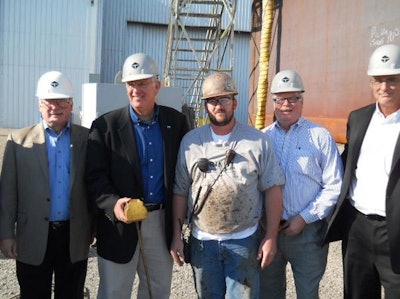 What has it done for Missouri?
The growth is happening in various industries across the board. Susan named several major recent investments from companies growing headquarters in Missouri, like Burns & McDonnell, Danforth Plant Science Center, Express Scripts, to companies expanding their Missouri footprint like Boeing, Ford, and GM. Susan cited the latest jobs report, which shows that Missouri gained 8,100 jobs in last month alone.
Additionally, three major corporations in the transportation and logistics industry have expanded in Missouri for the first time. Freightquote brought 1,100 new jobs and $44M, XPO brought 125 jobs and $1.2M, and TQL brought 95 jobs and $1.2M. The financial and professional services industry group is also growing, and it has seen an increase in 12,000 jobs in a matter of a few years.
Susan notes, "After facing major layoffs around the world in automotive and restructuring during the recent recession, Missouri's automotive, we are proud to say, is resurging." Susan shared the recent announcement of "more than $2 billion in capital investments that have been reported to date is expected to support an additional 21,000 jobs in the state" in the automotive industry alone.
It isn't only a matter of new jobs, but also a matter of the impact the increased jobs and resulting spending would have on the economy. Susan says, "These jobs and spending would together support approximately $8.7 billion in personal income and $15.4 billion in GDP over just the next 6 years."
One corporation's expansion can even encourage further growth. Susan pointed out, "Both Ford in Claycomo near Kansas City on one part of the state and GM Wentzville on the other part of the state have announced additional shifts to assemble and manufacture the next-generation vehicles that for the first time are made here in Missouri. Because of that call, those orders, and their success, we are also seeing the suppliers who provide the seating components and the headliners for the vans, whether they are tier one, two, or three suppliers, are all part of the growing network of automotive companies in the state of Missouri."
The growth isn't over. The impact of the SIEG continues to fuel economic growth in Missouri, particularly in manufacturing-related industries. Susan says, "Manufacturing is something we see a lot of promise in and one we will continue to invest our resources in to strengthen these industries and create good paying jobs for the folks in Missouri."
For more information on Missouri's economic strengths, check out "Looking To Expand? Workforce, Transportation, Location Are Key.