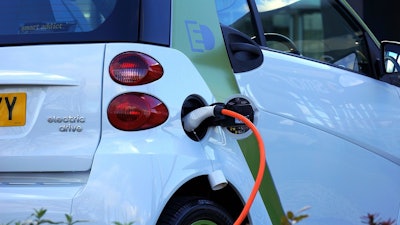 Would you consider buying an electric car if it were just as expensive as an equivalent model powered by a traditional internal combustion engine? I'm betting many people would. And while electric vehicles are still pricier than gasoline-powered cars, the advances in battery technology have come a long way in bringing down the prices of electric cars over the past years.

According to research conducted by BloombergNEF, the inflation-adjusted average price of battery packs for cars has dropped from $1,160 per kWh in 2010 to just $176 in the past year. How much of a difference does that make to the price of a car, you ask? A big one. Consider the Tesla Model 3 for example: The most popular electric car in the U.S. comes with a battery capacity between 50 and 75 kWh. If you decide on the model with 75 kWh, that car's battery now costs around $13,000 instead of nearly $90,000 it would have cost eight years ago.

While price is not the only thing keeping people from making the switch to electric cars (range anxiety is another big one), it is still a key concern for many vehicle owners. Should battery prices continue to drop over the next few years, it would go a long way to helping electric vehicles reach broader adoption.
You will find more infographics at
Statista