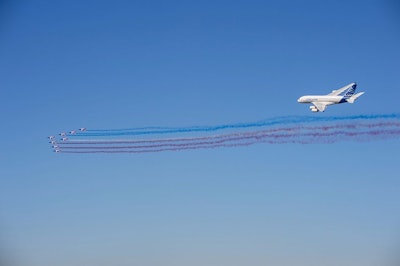 The 52nd Paris Air Show is wrapping up following some exceptional showcases featuring the latest in commercial aviation.
Some of the show's highlights include Boeing besting Airbus with a record 571 net new orders compared to its competitor's 326; Boeing's big unveiling of its new version of the 737; a spattering of quirky tech including flying taxis and flying bikes.
Check out the collection of photos below for an insider peek at some of the 2017 Paris Air Show's coolest debuts.