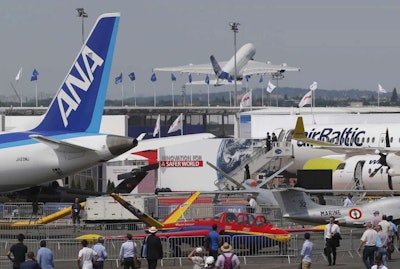 Boeing flew past Airbus in the race for plane orders at this year's Paris Air Show, thanks to a surge in interest in the newest version of the 737.
High interest from Asian and Iranian airlines notably boosted sales for both plane makers, dispelling some concerns of slumping demand.
Most of the sales were of single-aisle jets that are the workhorses of global aviation, particularly Boeing's 737 Max series and Airbus A320neo range.
Boeing reported Thursday it registered firm orders or promised orders for 571 planes this week, worth $74.8 billion at list prices. Customers routinely negotiate discounts.
Airbus announced 326 orders or commitments worth $40 billion.
Airbus won a late boost from two big orders from Iran, which is expanding its aviation industry after years of sanctions.