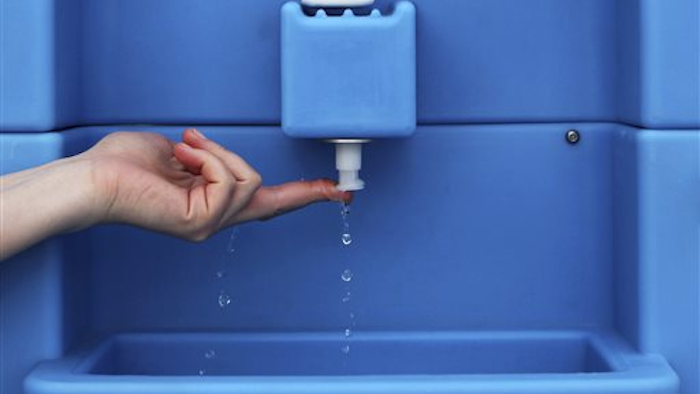 Check out some of this week's top headlines from across Manufacturing.net, from Wal-Mart's recall of 174,000 doll from China to reinventing the toilet.
Ikea Recalls Children's Bed Canopies
STOCKHOLM (AP) -- Swedish furniture retailer Ikea is recalling children's bed canopies because of a strangulation risk.
The company says that after receiving complaints from customers it has identified the risk of potential harm in canopies used to cover cots in the models: Legendarisk, Minnen bed canopy set, Barnslig Boll, Minnen Brodyr, Himmel, Fabler, Tissla and Klammig. About 2.7 million canopies have been sold in all Ikea markets since 1996. Continue reading...
---
Scientists Reinvent The Toilet At Tech Fair
NEW DELHI (AP) -- Who would have expected a toilet to one day filter water, charge a cellphone or create charcoal to combat climate change?
These are lofty ambitions beyond what most of the world's 2.5 billion people with no access to modern sanitation would expect. Yet, scientists and toilet innovators around the world say these are exactly the sort of goals needed to improve global public health amid challenges such as poverty, water scarcity and urban growth. Continue reading...
---
$270M Chocolate Plant Highlights U.S.'s Sweet Tooth
TOPEKA, Kan. (AP) -- Americans aren't losing their taste for chocolate. Need proof? Look to Kansas, where candy giant Mars Inc. is opening its first new plant in 35 years to churn out millions of chocolate bars and other sweets every day.
Company officials are throwing a grand opening Thursday for the sprawling, $270 million chocolate plant — which they say exists mostly to meet U.S. demand for its M&M's- and Snickers-brand candy. Continue reading...
---
Wal-Mart Recalling 174,000 Dolls Made By Chinese Company
WASHINGTON (AP) -- Wal-Mart Stores Inc. is recalling 174,000 dolls because the toy can overheat and potentially burn consumers.
The U.S. Consumer Product Safety Commission said Tuesday that the "My Sweet Love / My Sweet Baby Cuddle Care Baby Doll" has a circuit board in its chest that can overheat, causing the surface of the doll to get hot and burn someone.
Wal-Mart has received 12 reports of incidents, including two burns or blisters to the thumb. Continue reading...
---
The World's Biggest Aircraft, Backed By Iron Maiden Singer
At 300 feet long, the HAV 304 "Airlander" is the biggest aircraft currently in production — 60 feet longer than a Boeing 747 — and it's being made by England-based Hybrid Air Vehicles for a cool $100 million. The company thinks it could be used in to deliver cargo and heavy equipment to remote areas — think off-shore oil rigs or mining facilities out in the boonies — or for rescue missions on the ocean. Continue reading...
---
Climate Report: Warming Is Big Risk For People
f you think of climate change as a hazard for some far-off polar bears years from now, you're mistaken. That's the message from top climate scientists gathering in Japan this week to assess the impact of global warming.
In fact, they will say, the dangers of a warming Earth are immediate and very human. Continue reading...
Every Friday, we will be rounding up the most popular news items of the week based on site traffic. Feel free to share your thoughts, questions or concerns by sending an email to amy.lawrence@advantagemedia.com.