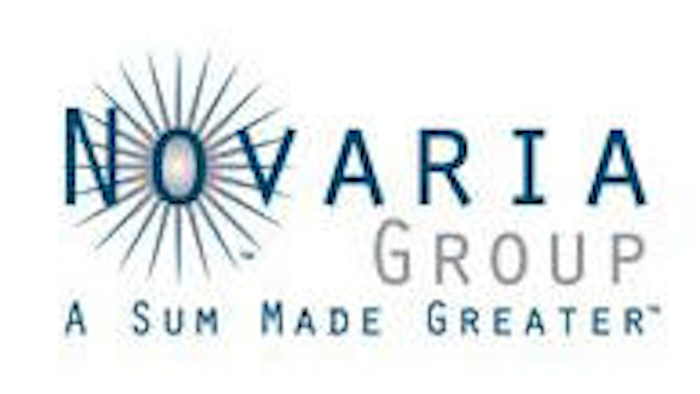 Fort Worth-based Novaria Group announces today the acquisition of substantially all the assets of Weatherford Aerospace Inc., a provider of aircraft wing skins, formed structures, and unique services related to the treatment and processing of aerospace products. Novaria plans to pursue strategic growth and expansion of Weatherford's capabilities, while also delivering enduring value to customers, employees, and the aerospace industry.
"We believe there is an opportunity to grow Weatherford's current aerospace market presence," said Bryan Perkins, Co-CEO and President of Novaria Group. "The current pedigree of this long-standing and well-known aerospace supplier, coupled with Novaria's financial resources and deliberate approach to operating in the aerospace marketplace, will be a winning combination for Weatherford employees, customers, and suppliers, as well as Novaria and its investors."
Weatherford's manufacturing capabilities are focused on a wide variety of processes and products that are incorporated into most airframes flying today. The company's customers include many major original equipment manufacturers (OEMs) and tier 1 and tier 2 supply chain partners such as: Gulfstream, Boeing, Bell Helicopter, Bombardier, Lockheed Martin, Spirit, and Triumph.
Charles Paris, Sr., founder of Weatherford, will be retained as a consultant to the company. Charles "Chip" Paris, Jr., the current President and General Manager of Weatherford, will continue in his present capacity under Novaria's ownership.
"It has been a wonderful experience building Weatherford over the past four decades," Charles Paris, Sr. said. "The company has been able to achieve much of its success through the hard work and dedication of the employees. Novaria is the ideal company to ensure the continued success of Weatherford. I feel strongly in our decision to have Novaria support and guide Weatherford during its upcoming stages of growth, as they will be able to take Weatherford to the next level."
Weatherford will continue operations in a total of 165,000 sq. ft. at its two manufacturing locations, both of which are located in Weatherford, just miles west of Fort Worth, Texas. The company has 165 employees and was founded in 1973 under the vision and entrepreneurial spirit of Charles Paris, Sr.
Novaria Group partners with Rosewood Private Investments and Tailwind Advisors for continued acquisitions
Novaria is currently pursuing additional growth opportunities, capitalizing on the expanding aerospace market by acquiring majority interests in small- to mid-market companies looking for a long-term oriented, well-aligned, financial, and operational partner.
"The acquisition of Weatherford is a great step that Novaria has taken in pursuing a second aerospace manufacturing platform," said Earl Larkin, Co-CEO and Executive Vice Chairman of Novaria. "We are delighted with the performance of our current hardware business, Fitz Aerospace, and the opportunities Fitz is realizing in the marketplace."
"We have taken a long-term approach to investing, and our partnership with Rosewood Private Investments and Tailwind Advisors has provided the fuel for takeoff," Larkin added.
Novaria Group is the aerospace investment platform for Rosewood Private Investments and Tailwind Advisors.