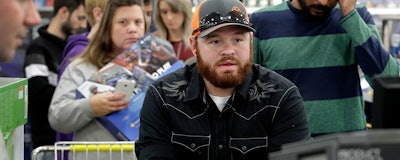 WASHINGTON (AP) — Consumers boosted their spending a solid 0.3 percent in October, while their incomes grew 0.4 percent. Both were healthy gains indicating the fourth quarter got off to a strong start.
The Labor Department says the October increase in consumer spending followed a much larger 0.9 percent rise in September, which had been the biggest gain in eight years. The rise in incomes last month matched the September gain, with both months showing the best performance since February.
The October gain in spending indicates that consumer spending, which accounts for 70 percent of economic activity, started the fourth quarter with healthy momentum that should support continued strong economic growth. A key measure of inflation rose 1.6 percent over the last 12 months.