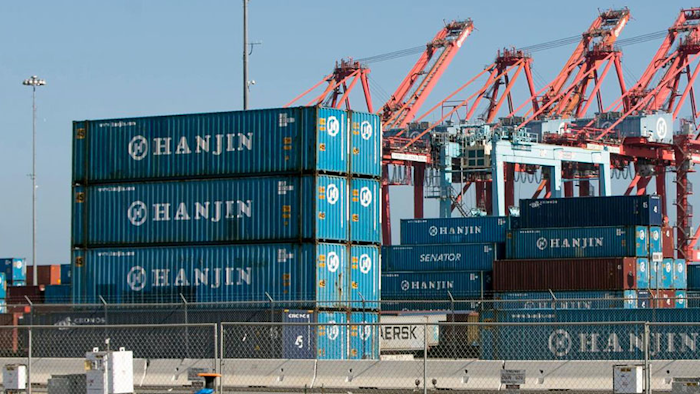 WASHINGTON (AP) — The U.S. trade deficit narrowed in May. The politically sensitive trade gap with China also slid.
The Commerce Department says the U.S. deficit in the trade of goods and services fell 2.3 percent in May to a seasonally adjusted $46.5 billion. U.S. exports rose modestly to $192 billion — highest since April 2015 — on rising shipments of cars and consumer goods, including cellphones. Imports fell slightly.
The deficit in the trade of goods with China fell by 6.2 percent to a seasonally adjusted $30.1 billion.
President Donald Trump has vowed to reduce America's trade deficits, which he blames on abuses by U.S. trading partners. His administration is preparing to renegotiate the North American Free Trade Agreement with Canada and Mexico to overhaul a trade pact he's called a "disaster."