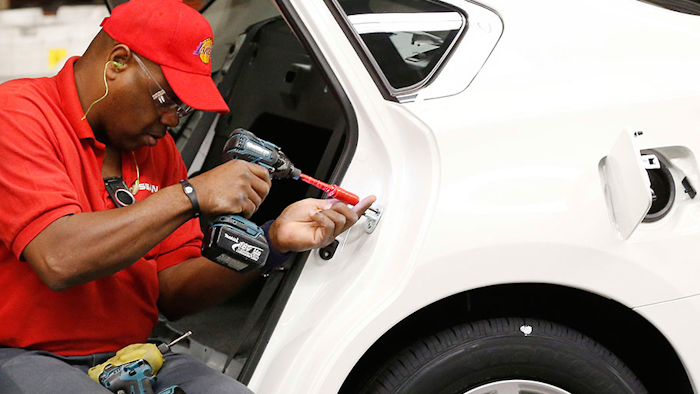 WASHINGTON (AP) — Orders for big-ticket manufactured goods increased in October by the largest amount in a year, reflecting a surge in demand for commercial airplanes. The category that tracks business investment spending showed a far more modest advance, indicating this key category remains under stress.
Orders for durable goods rose 4.8 percent in October, the Commerce Department reported Wednesday. That is the best showing since a similar advance in October 2015. The gain primarily reflected a 94.1 percent jump in demand for commercial airplanes, an extremely volatile category.
The category that tracks business investment plans was up a slight 0.4 percent, erasing only a small part of a 1.4 percent plunge in September. Business investment spending has been a drag on the economy this year, reflecting in part big cutbacks in the energy sector.
So far this year, orders for nondefense capital goods excluding aircraft — the category used to track business investment — are down 4 percent from the same period in 2015. This weakness in investment has held back overall growth this year.
But economists are hoping for a rebound in the second half of the year, which should boost growth. Part of the optimism stems from a view that the plunge in energy investment, fueled by the sharp fall in energy prices, is coming to an end. Manufacturing has also been hurt this year by a strong dollar, which makes U.S. goods less competitive in overseas markets.
The economy, as measured by the gross domestic product, grew at a 2.9 percent rate in the third quarter, a significant improvement after growth averaged just 1.1 percent in the first half of the year.
In October, orders for machinery edged up a slight 0.2 percent, while demand for primary metals such as steel fell 0.1 percent. Orders for computers rose 6.8 percent.