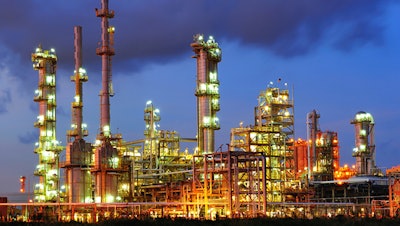 Chemical and plastics companies have been flocking to North Carolina for years and it looks like that trend is going to be increasing.
Starting Jan. 1, 2017, the corporate tax rate in North Carolina will drop from 4 to 3 percent — keeping the state just one of six in the country to have a corporate tax rate below 5 percent.
According to Christopher Chung, CEO of Economic Development Partnership of North Carolina, it's one of many variables that makes the state an attractive destination for chemical manufactures, and a part of why the industry is trending upward.
"A lot of people don't realize that North Carolina is one of the biggest manufacturing states in the country," Chung says. "It's part of the DNA of the state."
Along with low taxes, Chung says the state has many competitive advantages including a strategic location and the accessibility of several top-rated universities, which allows companies to tap into up-and-coming talent. Right to work laws have also kept unionization rates and labor costs lower than in other states.
Several major chemical companies call the state home, including BASF, Praxair, Bayer CropScience, Procter & Gamble, DuPont, Clorox and a long list of others.
And Syngenta — the agrochemical company that ChemChina plans to acquire — has its U.S. headquarters there.
Here's an overview of the chemicals industry in North Carolina:
18 percent = Increase in the contribution of the chemicals and plastics industry to the state's GDP between 2005 (when it was $22.33 million) and 2014 ($26.24 million).
10,000+ = Total chemical firms in the U.S.
993 = Chemicals and plastics manufacturing companies that operate in North Carolina.
75,000+ = Jobs in plastics and chemical manufacturing in North Carolina. It's the 5th largest industry workforce in the U.S.
1.5 = Growth rate above the national average of North Carolina's industry sector.
20,500 = STEM degrees and certifications conferred annually in the state.
3 percent = Rate of the state's unionization in the workforce — the 2nd lowest in the country.
$1.6 billion = Amount of capital investment in chemicals, plastics and pharmaceuticals manufacturing that the state is currently competing for. If the deals end up in the state, they would contribute 3,117 jobs.