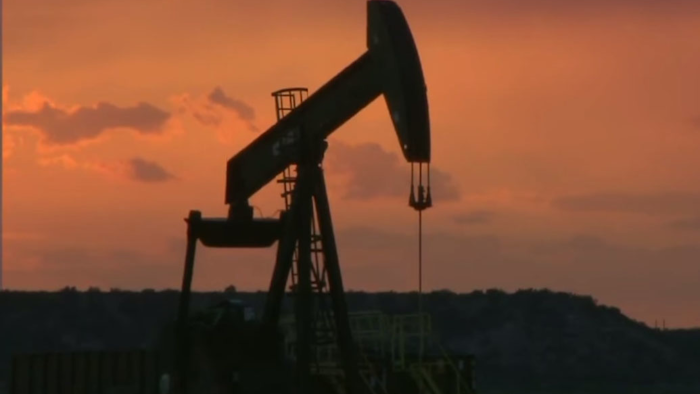 Oil industry observers in Africa estimate that only about one-third of potential drilling operations on the continent are viable at current crude prices.
Africa's oil producing nations, however, appear unlikely to cut taxes on oil companies in an effort to spark development.
Nigeria — the continent's largest oil producer — is, in fact, considering just the opposite.
"There are a raft of changes working their way through various parliaments around Africa at the moment and they've been primarily based on prices that were $100," Martin Kelly of consulting firm Wood Mackenzie told Bloomberg.
Prices are currently hovering at less than half that amount — a rate that Wood Mackenzie said makes two-thirds of the $270 billion in potential oil projects in Africa untenable.
The price slump sparked a sharp reversal of fortunes for Africa's oil industry.
In 2013, six of the 10 largest global oil discoveries were in Africa, and just last year, large petroleum companies were investing on the continent in anticipation of an oil boom.
African production, however, is already nearly 20 percent off its 2008 peak and likely to decline for a third consecutive year, Bloomberg reported.
And although African countries' tax rates on oil production are generally higher than the global average, it would be very difficult to lower those rates as oil prices hammered their budgets over the past year.
Nigerian lawmakers are weighing a proposal to increase taxes on both onshore and offshore projects, while Angola — the No. 2 producer in Africa — devalued its currency twice over the last six months.
Still, final decisions are still pending on the vast majority of the oil discoveries made in Africa over the last 10 years, and some bright spots remain.
Bloomberg noted that Exxon Mobil and a partner company could invest more than $700 million in Mozambique after the government awarded licenses for oil exploration in October.