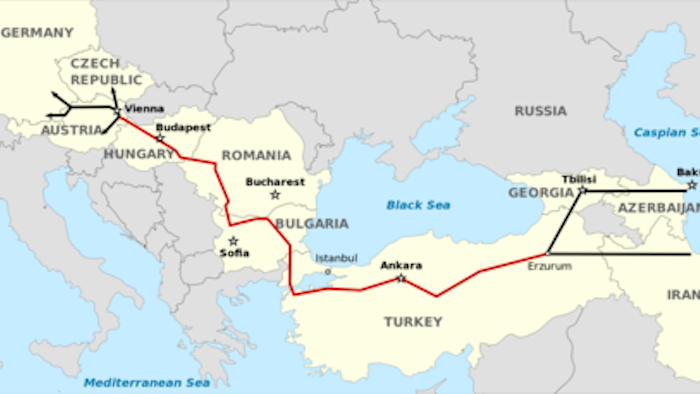 U.S. energy officials reported this week that work is underway on three pipelines that will carry natural gas from the Caucasus region to southern Europe without crossing into Russia.

The first of the three projects — the South Caucasus Pipeline Expansion — will carry gas from Azerbaijan to the Turkish border with Georgia. Construction began in June and the pipeline will come online in 2019.

The Trans-Anatolian Natural Gas Pipeline, which began construction in March, will run across the length of Turkey beginning in 2020.

The final phase, the Trans Adriatic Pipeline, will begin construction next year and span from the Turkish border with Greece to Italy's Adriatic Coast.

Once completed, the projects will provide a route for gas to reach Europe from the Caspian Sea without assistance from Russia, which faces sanctions from the European Union over its activities in Ukraine despite its massive supplies of natural gas.

Azerbaijan itself formerly relied heavily on Russian natural gas imports, according to the Energy Information Administration, but the opening of two pipelines in the mid-2000s dramatically changed the country's energy market.

The proposed pipelines also thwart a recent pattern of failure among efforts to move gas from through Turkey into Europe. A proposal to connect to facilities in Austria was abandoned in 2013, while two Russian-led efforts stalled over the last two years.

The pipeline will provide Italy with 800 million cubic feet per day of natural gas along with 600 million cubic feet per day to Turkey and 100 million cubic feet per day each to Bulgaria and Greece.

Meanwhile, EIA analysts said that future Europe-focused pipeline proposals could include Iraq — where government officials are in talks with Turkey — and Iran, which could re-enter the global energy market if it reaches a nuclear deal with world powers that lifts current sanctions.