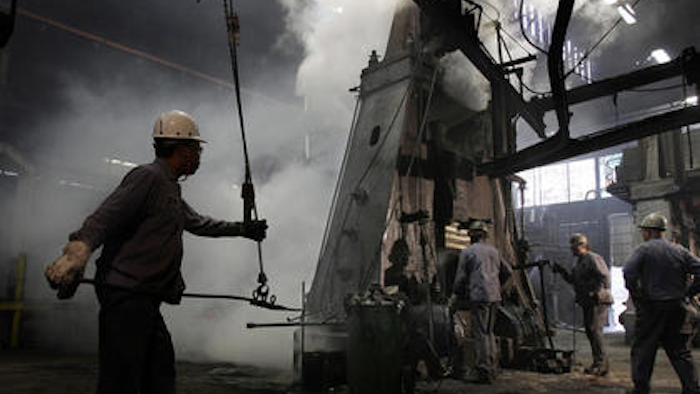 U.S. steelmakers cautioned this week that China's decision to devalue its currency could result in substantial problems for an already embattled industry.
Thomas Gibson, a lobbyist for top steel companies, told The Wall Street Journal that an undervalued yuan could cause "massive damage" to the U.S. manufacturing sector — and to steel in particular.
China on Tuesday devalued its currency by 1.9 percent compared to the dollar, and the rate fell again on Wednesday and Thursday.
Critics suggested that China was manipulating its currency to help exporters at the expense of trade partners like the U.S. The strong dollar was already hurting overall U.S. export numbers, and the steel industry has suffered amid a surge in cheaper imports.
Chinese trade officials denied that claim, and economists added that the strategy would be odd considering weak economic demand globally. Instead, observers are increasingly concerned that China's government might be unable to appropriately address the country's economic slowdown.
"To be honest, no one has a clue where the economy is, and I don't think that it's properly measured," Viktor Szabo of Aberdeen Asset Management told The New York Times.
The steel industry's warning coincided with a petition from six top companies seeking tariffs on selected steel imports from seven nations — the third such request this summer.
The companies are seeking tariffs on imports of hot-rolled coil — which is used in auto manufacturing — from Australia, Brazil, Japan, South Korea, the Netherlands, Turkey and the U.K.
The U.S. already has tariffs on hot-rolled coil in place with regard to China.