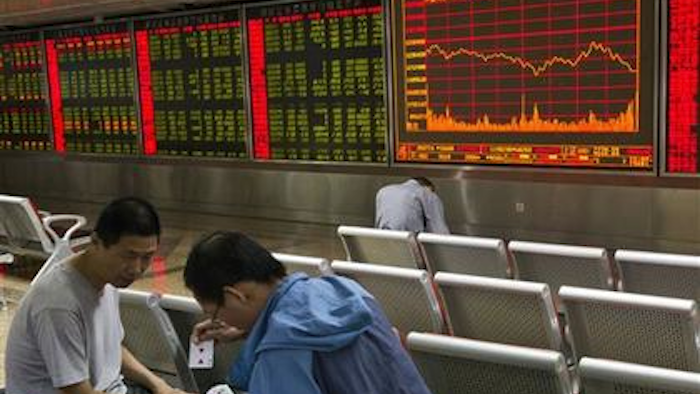 China's manufacturing contracted by an unexpectedly large margin this month, a survey showed Friday, adding to signs of economic weakness.
The preliminary version of the Caixin purchasing managers' index, formerly sponsored by HSBC Corp., fell to a 77-month low of 47.1 in August from July's 47.8 on a 100-point scale. Numbers below 50 indicate a contraction. That was weaker than most analysts expected.
Output, new export orders and employment all declined at faster rates than in July. The preliminary figure is based on responses from 85 to 90 percent of companies surveyed for the index.
"There is still pressure on the front of maintaining growth rates," said He Fan, chief economist for Caixin Insight Group, a Chinese financial news publisher, in a statement. "The government needs to fine tune fiscal and monetary policies to ensure macroeconomic stability and speed up the structural reform."
China's economic growth held steady at 7 percent in the latest quarter ending in July, its weakest performance since the 2008 global crisis.
Retail sales growth has weakened and July exports fell by an unexpectedly large 8.3 percent.
"The old style policy easing in the past three quarters haven't been felt by the real economy yet," said Citigroup economists Minggao Shen and Serena Wang in a report.
Chinese policymakers also have to contend with the possibility of capital outflows caused by expectations of more devaluations of the yuan following last week's surprise change in exchange rate policy.
Shen and Wang said they expect Beijing to respond with two interest rate cuts in the next year and a reduction in minimum reserves banks are required to hold, a move that would free up more money for lending.