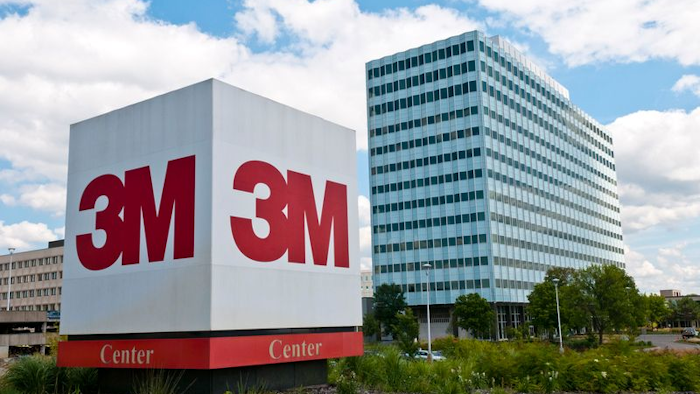 NEW YORK (AP) — Weaker demand for consumer and industrial goods drove 3M's fourth-quarter profit and revenue lower, but the results still topped Wall Street expectations.
The maker of Post-it notes, industrial coatings and ceramics reported a 12 percent drop in profit to $1.04 billion, or $1.66 per share. Earnings, adjusted for restructuring costs, were $1.80 per share.
The results topped Wall Street expectations. The average estimate of eight analysts surveyed by Zacks Investment Research was for earnings of $1.62 per share.
Revenue fell 5.5 percent to $7.3 billion in the period, but it also topped Street forecasts. Five analysts surveyed by Zacks expected $7.21 billion.
Organic sales, which are closely watched as key measure, fell 1.1 percent. The figure excludes the impact of currency swings.
Sales at the company's industrial unit fell 2.5 percent, or 1.8 percent organically. Health care product sales fell just under 1 percent, but rose 4.5 percent organically. Consumer product sales fell 11.7 percent, or 7.7 percent organically.
In October, the St. Paul, Minnesota-based company announced a plan to cut up to 1,500 jobs as part of a restructuring move.
Looking ahead, the company reaffirmed its 2016 outlook for profit between $8.10 and $8.45 per share.
Shares of 3M rose $1.93 to $139.50 in premarket trading.
3M Co. shares have decreased nearly 9 percent since the beginning of the year, while the Standard & Poor's 500 index has dropped 8 percent. The stock has fallen 16 percent in the last 12 months.