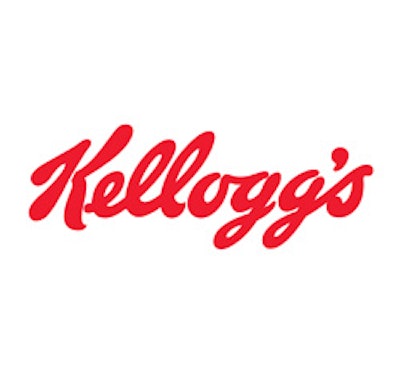 NEW YORK (AP) — Kellogg reported a fourth-quarter loss on a pension-related charge, but its underlying earnings rose as its recently acquired Pringles chips helped boost sales.
The maker of Froot Loops, Eggo waffles and Pop Tarts said net sales for the period rose 18 percent to $3.56 billion. Sales of existing products, without the impact of foreign currency translations, rose 5 percent. Kellogg, which is known for its breakfast foods, bought Pringles last year in hopes of becoming a global player in the salty snack market.
However, the company said a new accounting method for its pensions affected results for the quarter. Under the new method, Kellogg Co. lost $32 million, or 9 cents per share, for the period. That compares with a loss of $195 million, or 54 cents per share, for last year's revised results.
Not including one-time items related to its pension adjustments and Pringles acquisition, the company said underlying earnings were 67 cents per share.
In North America, the company's net sales rose 12 percent in the quarter, or 5.5 percent for existing products, with the breakfast foods and Kashi segment rising by 6 percent. International sales rose 31 percent in the fourth quarter, boosted by results in Asia and Latin America. Internal sales, which exclude the impact of acquisitions and foreign currency translations, rose 5 percent. The European business also showed improvement, with internal sales up 2.7 percent in the quarter.
The company, based in Battle Creek, Michigan, stood by its outlook for 2013, with sales expected to increase by about 7 percent. Full-year earnings per share are expected to grow between 5 percent and 7 percent.