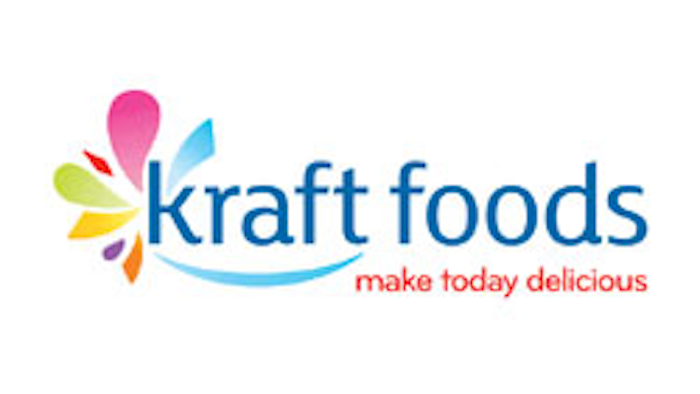 NORTHFIELD, Illinois (AP) — Kraft Foods expects fourth-quarter adjusted earnings above analysts' current estimates, but it foresees lower revenue than a year ago.
The U.S.-based company, whose brands include Oscar Mayer and Miracle Whip, also raised its 2013 earnings forecast Friday.
Kraft anticipates quarterly earnings of about 15 cents per share. Excluding charges, however, adjusted earnings would be 57 cents per share. That easily tops the 23 cents that analysts polled by FactSet expected.
The company said its earnings included charges of approximately 24 cents per share related to its pension fund strategy, about 14 cents per share in restructuring charges and 4 cents per share in unrealized losses from hedging activities.
Kraft said revenue is expected to drop 10.7 percent but didn't specify a figure. The company said the decline is due in part to the prior-year period having an extra week of sales. Wall Street's prediction is for revenue of $4.75 billion.
Shares fell $1.09, or 2.3 percent, to $46.07 in premarket trading.
Kraft Foods Group Inc. recently split with its snack food business. That company is called Mondelez International Inc. and has brands including Oreo and Nabisco.
For 2013, Kraft now expects earnings of about $2.75 per share, up from approximately $2.60 per share. Analysts expect $2.66 per share.
Kraft said its full-year restructuring costs are now anticipated to be about $300 million, up from its prior forecast of approximately $240 million.
The company said it is implementing a four-part strategy to help better manage and lower the volatility of expenses and cash outlays related to its pension fund obligations. As part of this strategy, Kraft said that it will make a pension contribution of about $600 million in 2013. It anticipates level, annual pension contributions of about $225 million after that time. The company said that it expect the 2013 pension contribution to be funded with available cash. Future contributions are expected to be funded through cash flow from operations.
Kraft will report its final fourth-quarter and full-year results by March 29.