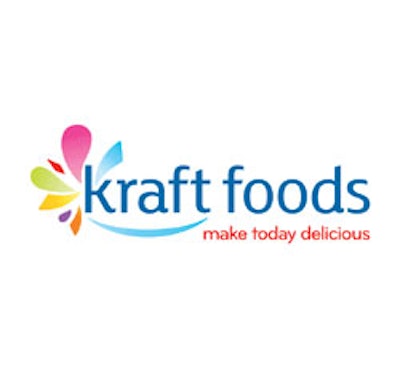 NEW YORK (AP) — Kraft Foods Group Inc. said its revenue slipped in the second quarter as it lowered prices on some products, got rid of others and saw weak sales of items such as cold cuts and salad dressings.
But Tony Vernon, CEO of the company that makes Miracle Whip, Oscar Mayer and other staples found in American pantries, expressed confidence that Kraft would be able to start delivering stronger results once it stepped up its advertising.
Although advertising spending was also up in the second-quarter, Vernon said it still wasn't at the same level as some of Kraft's competitors. He said that the company has been waiting until it had the right ad campaigns before hitting the gas on marketing.
"The bottom line is this, we are not yet firing on all cylinders," he told analysts in a conference call, adding that the company had been working on ad campaigns for Planters and Jell-O so that they can be just right before putting them on the air. "You're going to see Mr. Peanut going to town."
The decline in sales comes as Kraft looks to find its way as an independent company after splitting from Mondelez International Inc. late last year. Kraft took grocery brands primarily sold in North America while Mondelez took global snack brands such as Oreo, which are expected to grow at a faster rate.
Kraft, based in Northfield, Illinois, has said that it's embracing the spirit of a startup company to drive big innovations and refresh older brands.
But the company is facing challenges on numerous fronts. Salad dressings sales were weak, for instance, and Vernon described the competition as an "Armageddon" environment, with rivals aggressively discounting their products. In the macaroni and cheese arena, Vernon said Kraft was facing "formidable foes," with new players entering the market. The cold cuts business, meanwhile, remains a "pitch battle," he said.
Kraft's net income for quarter rose, helped in great part by a one-time gain related to the pension plans for employees.
For the period ended June 29, the company earned $829 million, or $1.38 per share. That's compared with $603 million, or $1.02 per share, a year-ago.
Excluding the impact related to the pension plans, the company earned 76 cents per share. Wall Street was looking for 66 cents per share, excluding one-time items.
Revenue fell to $4.7 billion, short of the $4.82 billion Wall Street expected.
The company now expects to earn $3.40 per share, primarily as a result of the gain related to its pension plans. It had previously forecast earnings of $2.75 per share.
Its stock was up 26 cents to $57.40 in afterhours trading. Over the past year, the stock is up more than 25 percent.