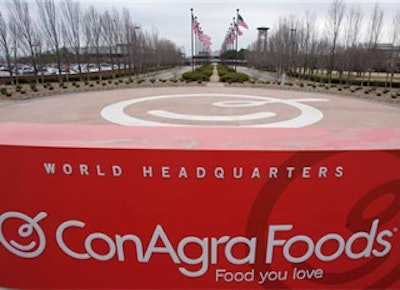 OMAHA, Neb. (AP) — Packaged food company ConAgra Foods is selling off its Lightlife line of meatless products to a private equity firm.
ConAgra, which makes Chef Boyardee, Banquet, Healthy Choice and other branded foods, didn't disclose the terms of the sale to Brynwood Partners.
But Lightlife's line of vegetarian burgers, hot dogs and other products were described as one of Omaha-based ConAgra's smaller brands.
The companies said Brynwood will also acquire Lightlife's manufacturing plant in Turners Falls, Mass., in the deal.
Brynwood appointed two new executives to lead Lightlife who have experience running other food companies for Brynwood.
Brynwood specializes in investing in branded foods and products. It owns Pearson Candy Co., which makes Salted Nut Rolls and other candy, and the DeMet Candy Co., which makes Flipz brands of snacks.