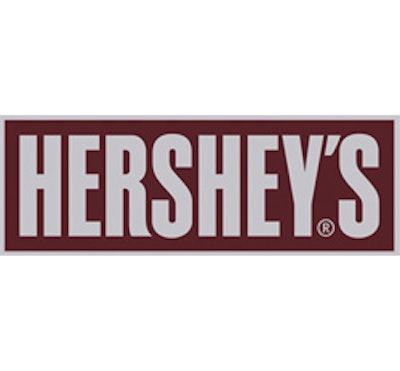 HERSHEY, Pa. (AP) — Hershey Co. said Thursday its third-quarter net income rose 32 percent as demand for both its well-known candies and new products increased in the U.S. and internationally and the company booked fewer charges.
The maker of Kit Kats, Twizzlers and Hershey's Kisses said net income rose to $233 million, or $1.03 per share in the three months ended Sept. 29. That compares with $176.7 million, or 77 cents per share, in the 2012 third quarter.
Excluding one-time costs, net income totaled $1.04. Analysts, on average, expected $1.01 per share, according to FactSet.
Revenue rose 6 percent to $1.85 billion from $1.75 billion last year. Analysts expected $1.88 billion.
CEO John Bilbrey said the quarterly results reflect the company's strategy of making investments in its core brands, introducing new products and expanding internationally.
Looking forward, Hershey expects the fourth quarter will benefit from new 2014 products shipped early to some retailers,
The company reaffirmed guidance for full year profit of $3.68 to $3.71 per share, excluding one-time items, on a revenue increase of 7 percent, implying revenue of $6.51 billion. Wall Street is forecasting profit of $3.72 per share, on revenue of $7.1 billion.
Hershey shares added $3.10, or 3.2 percent, to $99.94 in premarket trading. The stock closed Wednesday at $96.85, up 34 percent since the start of the year.