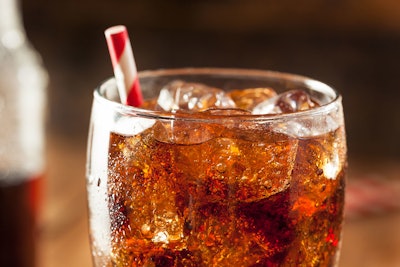 CHICAGO (AP) — The federal government is threatening to withhold about $87 million in food stamp funds from the state of Illinois if Cook County doesn't alter the manner in which the penny-an-ounce tax on sweetened beverages has been implemented.
Officials with Cook County, which includes the city of Chicago, said Thursday that the U.S. Department of Agriculture is objecting to how the tax is applied to purchases using food stamps, known as the Supplemental Nutrition Assistance Program. USDA says the county must take "immediate steps" to become compliant, adding no taxes can be collected until the problem is solved.
Cook County officials told retailers that purchases made with food stamp benefits are exempt from the soda tax under federal law. However, it allows retailers to tax those purchases and provide refunds as a workaround for stores that haven't been able to properly update their point-of-sale systems.
The Agriculture Department on Monday warned the Illinois Department of Human Services in a letter that the refund system violates federal law and money could be withheld.
"It is (Food and Nutrition Services') strict interpretation that retailers may not charge the tax to SNAP recipients at any time and that providing an immediate subsequent refund at a customer service desk does not cure the problem or the violation of the law," said DHS official James Dimas in a memo to Cook County President Toni Preckwinkle on Wednesday.
USDA officials told the county the regulation was "unacceptable" in a telephone call in June.
In a statement, Cook County spokesman Frank Shuftan said the county was unaware the USDA considered the county's regulation to be unacceptable, believing the USDA was considering the policy and would follow up with any concerns.
"At this time, we believe we are in compliance with existing SNAP rules," Shuftan said. "We do however recognize that USDA's powers against the state in this regard are substantial and we will work collaboratively with both the state and USDA to address USDA's concerns."
The penny-per-ounce tax imposed by Cook County went into effect last week. It was originally slated to begin July 1, but was delayed by a lawsuit filed by the Illinois Retail Merchants Association that was later dismissed by a Cook County judge. The merchants are appealing the judge's decision.
Under the sweetened beverage tax, drinks in a bottle, or from a fountain machine, are taxable. But on-demand, custom-sweetened beverages, such as those mixed by a server aren't subject to the tax.